Since its establishment, Taguchi Craftech has been a leading professional audio manufacturer in the industry. Their signature product "Taguchi Speaker" is globally acclaimed, installed in renowned theaters and performance venues - And of course at NOHGA HOTEL AKIHABARA TOKYO's public space and Deluxe Twin Room, where guests could experience the exquisite sounds demonstrated through it. We interviewed founder Kazunori Taguchi and CEO Manabu Nakajima to find out the reason they convey sound through "the one and only haute couture speaker".
From theaters to restaurants - Making the "space of sound"
Founded in 1976, Taguchi Craftech has been active in the industry for manufacturing outdoor concert speakers, prototyping for major manufacturers, as well as offering original speakers to PA companies which provides audio equipment to necessary sites. Their speakers are installed at numerous places such as music venues, temples, and other public facilities.
Although the demands changed through time, they kept manufacturing each of their products through customization.
Mr.Nakajima (N) "During the seventies, international musician tour performances increased which led to demands of audio equipment rental service being one form of business in the industry. This invited a situation of speakers and sound quality become uniformed everywhere in the market. Despite this, we have kept customizing our products to match each site's characteristic and purpose to the present. We value how we could reproduce the atmosphere of sound, the genuine essence of it."
The "haute couture" speaker conveying the hotel's philosophy
This is likewise in NOHGA HOTEL AKIHABARA TOKYO, too. Installed at ground floor restaurant and bar PIZZERIA & BAR NOHGA, lobby space, fitness, second floor reception, inside the elevator, and one of Deluxe Twin Rooms, each speaker was made to exist in each particular place.
(N) "The most distinctively designed speaker is the one at the reception counter, which is about 4 meters wide. Actually, the surface of the counter facing the guests is the speaker itself. The impression is so strong at first sight."
Mr.Taguchi (T) "That's where our playfulness is - To convey the hotel's philosophy."
(N) "At other public areas, we decided to hang several omni-directional speakers from the ceiling. The cone-shaped reflection lets the sound wave spread in full circle, like the water waves spreading when you throw a rock into a pond. The texture of sound changes when you adjust the height and how you hang it."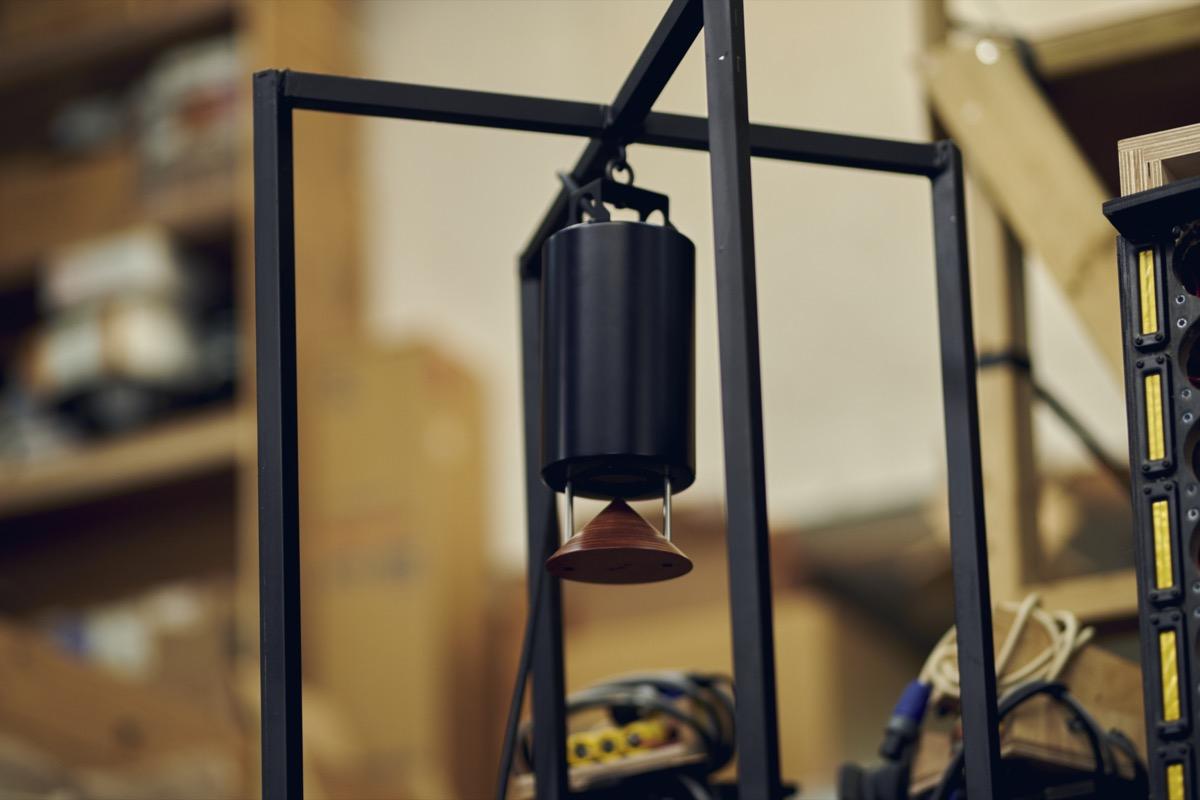 Usually, commercial speakers are selected from the existing product lineup given from manufacturers. How does Taguchi Craftech proceed their speaker customization?
(N) "Taguchi always says 'Our speakers are haute couture (luxury tailored clothes in French)'. We tailor and develop each speaker from the basic model after we take orders, having the site features and purpose in mind, so it will be the single version that exists only in that particular place of the world. After discussing with the interior designer, we design the sound quality, the exterior design and size.
Since there are other furniture in the space, especially like the bar lounge, we had limitations when installing. We went through trial-and-errors with the designer, matching each other's preferences."
Sharing the realness of the sound's atmosphere
Mr.Taguchi spoke to us of the reason why they put in so much effort to the handmaking craft process.
(T) "For example, when you eat something you instantly know whether it is tasty or not. Same with sounds, human's five senses could tell if the sound is real or not. When you are sleeping at night, you wake up when you hear something that could be harmful to you. Like a bell ringing at distance, or a rat crawling beside you - You feel it with your body."
"When you pursue the essence of sound in those aspects, you realize the importance of how the sound waves spread from the speaker after sound vibration is converted into electric signals via the microphone. Feeling the sound's atmosphere, is very important."
Taguchi specializes in manufacturing plane wave speakers. Compared to non-plane wave speakers, they spread sound in balance, omitting surplus sound.
(T) "I think there is no other speaker in the world like ours that is so comfortable to hear."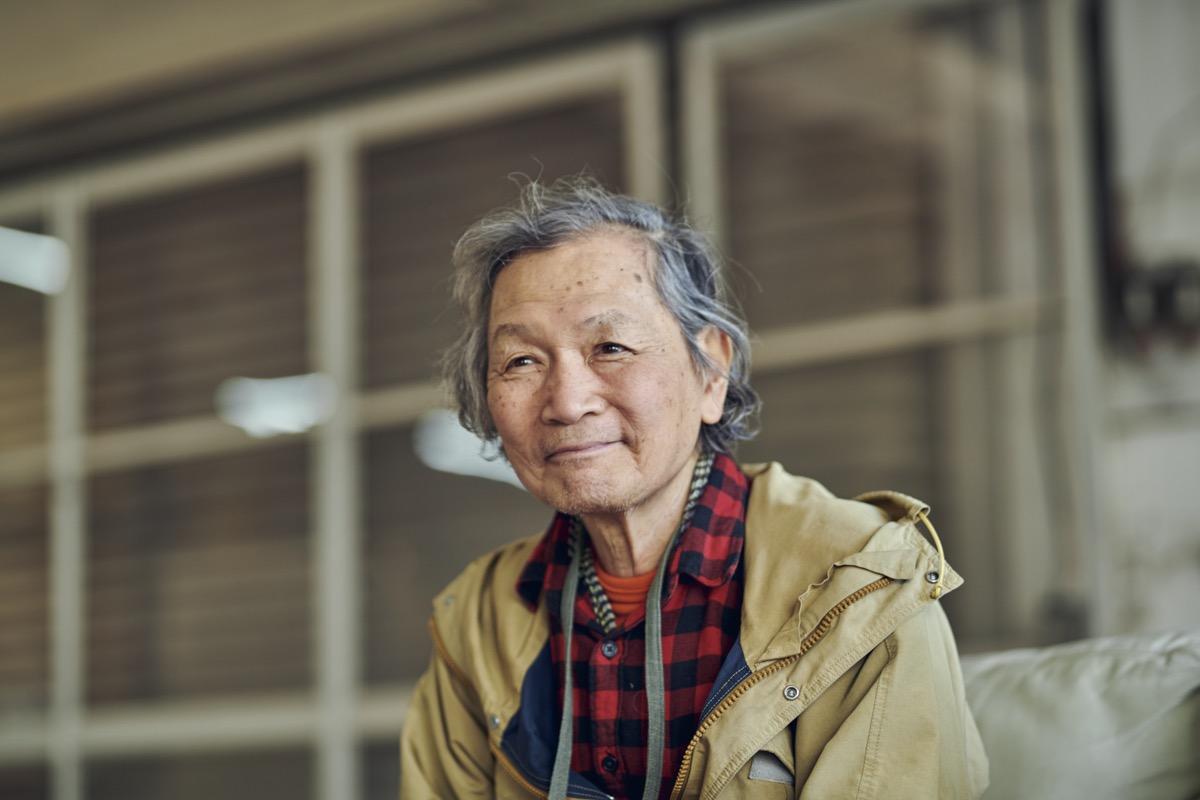 (N) "We receive positive comments from our customers that they recognize sounds they have never heard before from our speakers. In fact, there are only a few speakers able to reproduce true recorded sound. It doesn't matter if you use an expensive amplifier or other equipment - You can never hear sound true to recording unless the speaker is good in quality."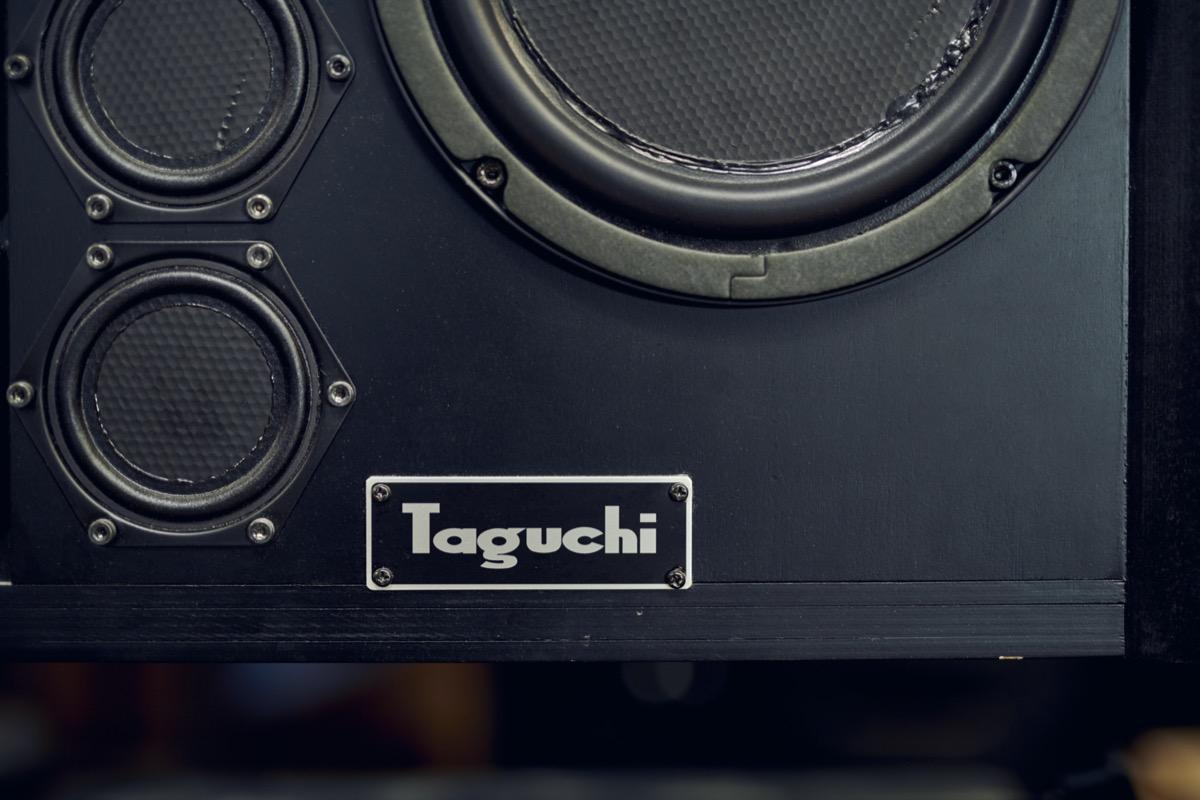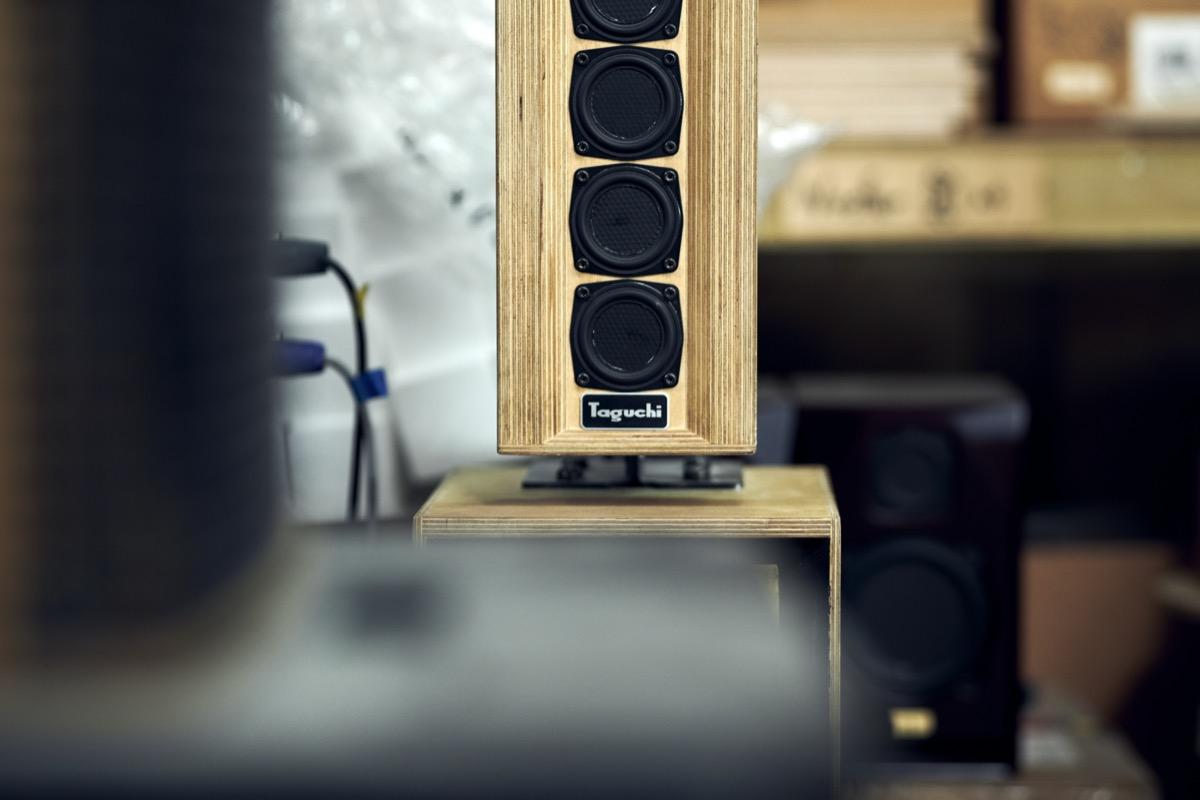 Akihabara, the city with power to appeal cutting-edge features
Mr.Taguchi has witnessed the city's most oldest days among all interviewees. Having visited Akihabara since 5th grade, he reminisces the days when it was famous as a district of wireless component shops, and its exceptional uniqueness as a place full of cutting-edge electronic components.
(T) "It was 'Akihabara of the world' - Bill Gates would come all the way to the city to find electronic parts to build up his computer. When we had the audio boom, there was a popular shop owner that everyone would recommend saying 'If you want that sound, ask him'. The salesmen at major manufacturers were always going to and fro around the city. My business could not have been without Akihabara."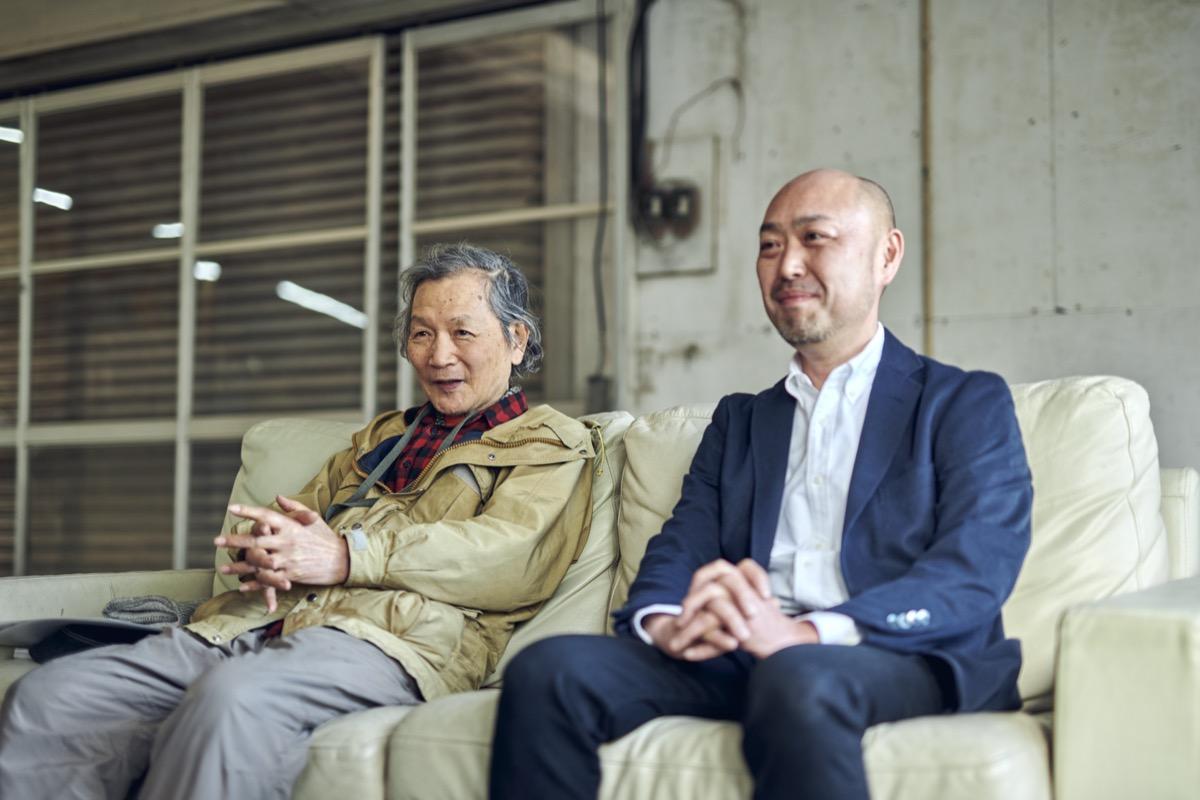 Through the ages, the city changed its characteristic features from audio to computers, and now a world of "otaku (geek)" cultures. Still, its extraordinary uniqueness is alive to the present.
(N) "Although the present impression is focused on subculture and otaku, Akihabara has been a city of electronics now and then. The city has a strong potential to appeal to the world. It is such an honor to have our speakers installed at NOHGA HOTEL AKIHABARA TOKYO, which resides in a city like this."
A place full of sharing ideas and information - The unchanging characteristic of the city continues to live regardless of the culture's transition. In the middle of such a place, NOHGA HOTEL AKIHABARA TOKYO offers special experience to the guest with speakers made to pursue the genuine atmosphere of sound.