NOHGA HOTEL AKIHABARA TOKYO has made original towels in collaboration with Moraltex.
Moraltex is a towel production company based in Higashikanda - One of the parishioner's area of Kanda Myoujin, a shrine nearby Akihabara Station. Similar to the hotel's core philosophy, they also value connection with the community through towel-related projects. We interviewed third-generation president Takahiro Toriyama what the possibilities are between towels and the community.
Pursuing qualified texture fit to the hotel
The collaboration with NOHGA HOTEL AKIHABARA TOKYO took place naturally for Mr.Toriyama, who has experienced several collaborative projects in the past with companies in East Tokyo area, where he was born and raised at.
"I have had collaborative projects with several companies, including an Edo Kiriko glass maker company at Nihombashi. It is my first time collaborating with an organization based in Akihabara. I decided to collaborate with NOHGA HOTEL because I strongly agreed with their core value 'Being deeply connected with the place'. I feel grateful to be chosen among many towel companies by a hotel with such a concept, pursuing quality."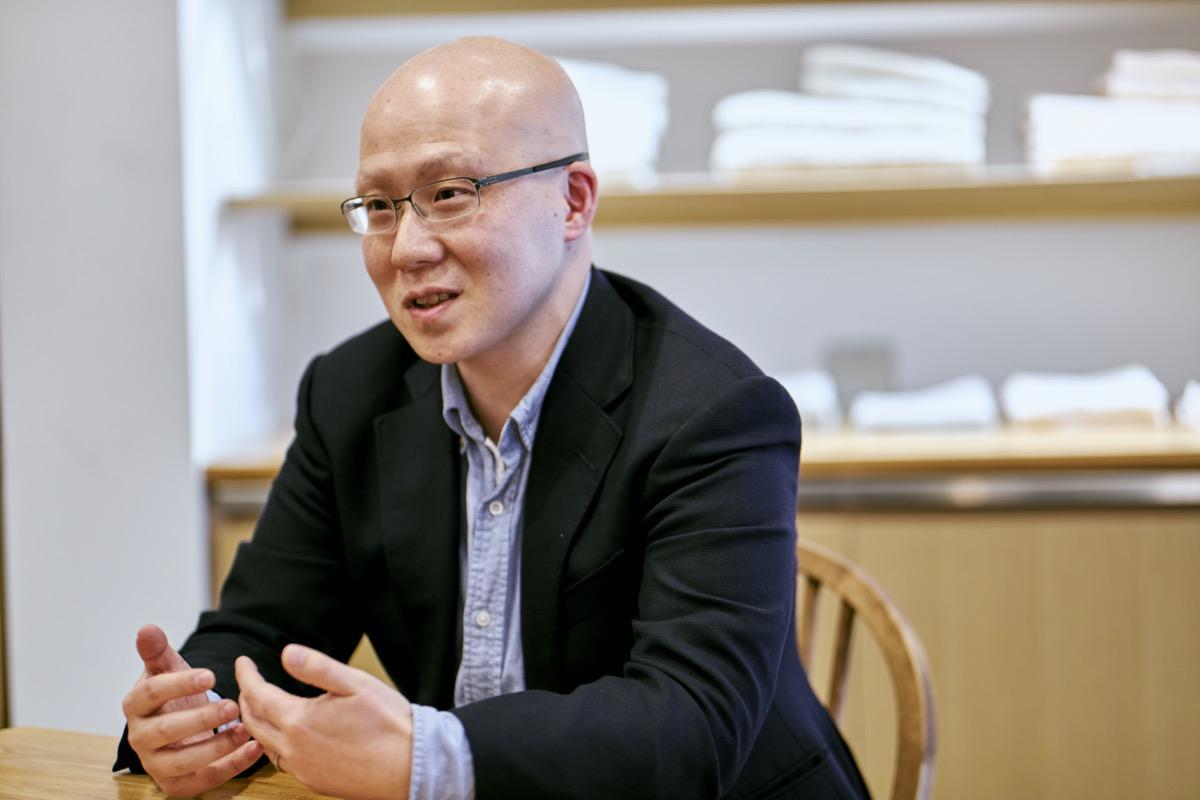 The original towel has an extraordinary texture, nothing like those you could experience in daily life, realized through high-level technique and consideration.
"We selected a domestic towel manufacturer to realize the exact quality we wanted. To escort guests to upmost comfortableness, we pursued everything we could imagine. We used Egyptian cotton woven with loose density to realize the softest finish possible, left the pile length long for high water absorbency."
Inheriting uncle's activities, meeting the "towel teachers"
Moraltex is a subsidiary company of Nitto Towel, a wholesale company which Mr.Toriyama's father, Hiroshi runs as second-generation president. Founded in 1947, their main product was "greeting gift towels" for many years, which was usually mass-produced.
On the other hand, Hiroshi's late brother, Kazushige, was the head of an organization committing to local area's revitalization, Central East Tokyo. It is undeniable that his local revitalization activities through connection with the community and towel has influenced Mr.Toriyama's present business.
"After I worked as a business consultant for ten years at Sendai (northeastern city at Japan), I returned to Tokyo because of the Tohoku earthquake. I worked as an elementary school teacher, then started to participate in my family business from 2014. It did not take long before my uncle died, leaving me to inherit all his business connections with towel experts, manufacturers, and people working for the community. It was just about time when my father started to think of enter a new phase with new business format beyond towels. This is why we established Moraltex Inc."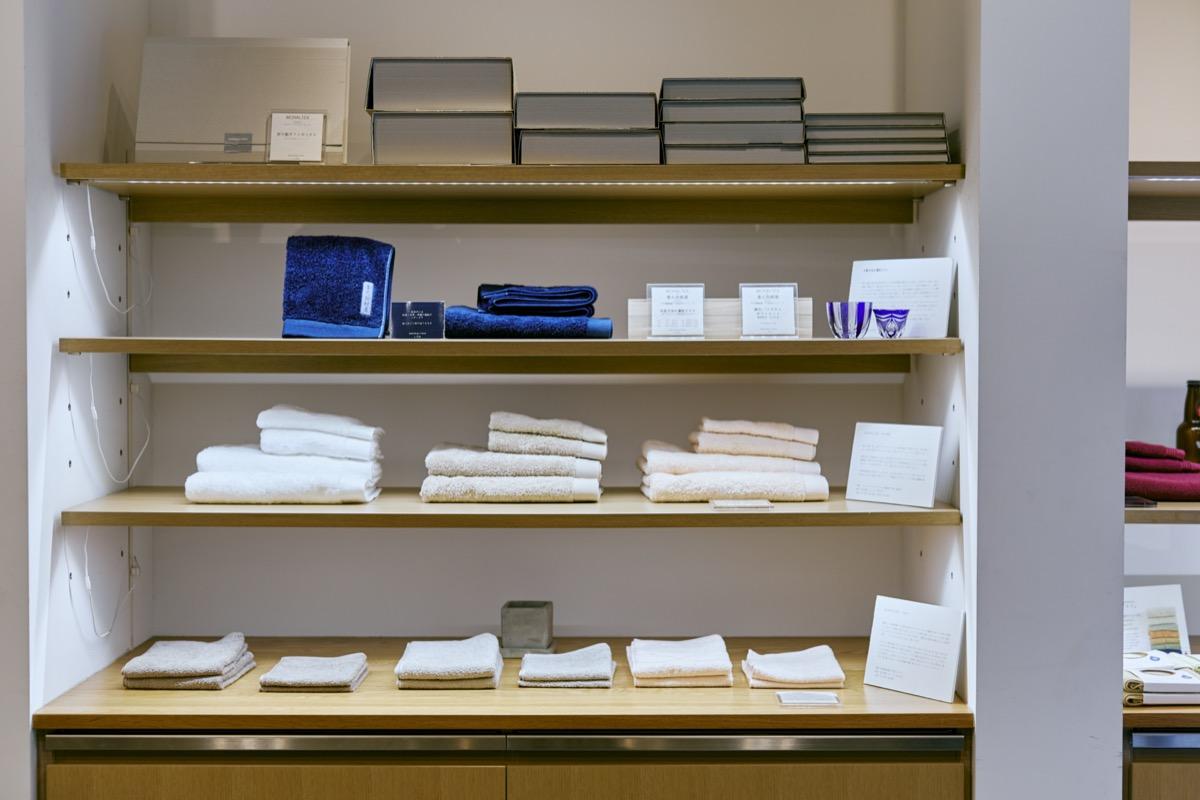 Upon establishing Moraltex, Mr. Toriyama decided to focus on domestically produced quality towels. He says he owes much of this shift to the "towel teachers" he met, thanks to his uncle's connections.
"Mr.Kazuhiko Mori, chairman of Tokyo Towel Wholesalers Business Union who had relation with our family since my grandfather's generation, had educated me about the basics of towel making, like materials and sewing. He introduced me to Mr.Masayuki Sakamoto, president of Hotman, a company famous for its top quality Japan-made towels. The towel he showed me when we first met was totally amazing - The moment I touched it I literally fell in love with it. I told him right away, 'I want to sell your towels as an agent', which eventually led us to make flagship towel brand Okkide."
The "catalytic space" gathering collaborative movements
The company name derives from the synonymous flagship brand of Nitto Towel.
"My grandfather named it by combining 'moral' and 'tex', standing for textile and technique. It corresponds to the social issues nowadays like SDGs and matches to our philosophy - Being sustainable as a company, sustainable to the community. To realize this, we felt necessity of a catalytic space for people outside the industry, so we opened Moraltex Lab in 2018."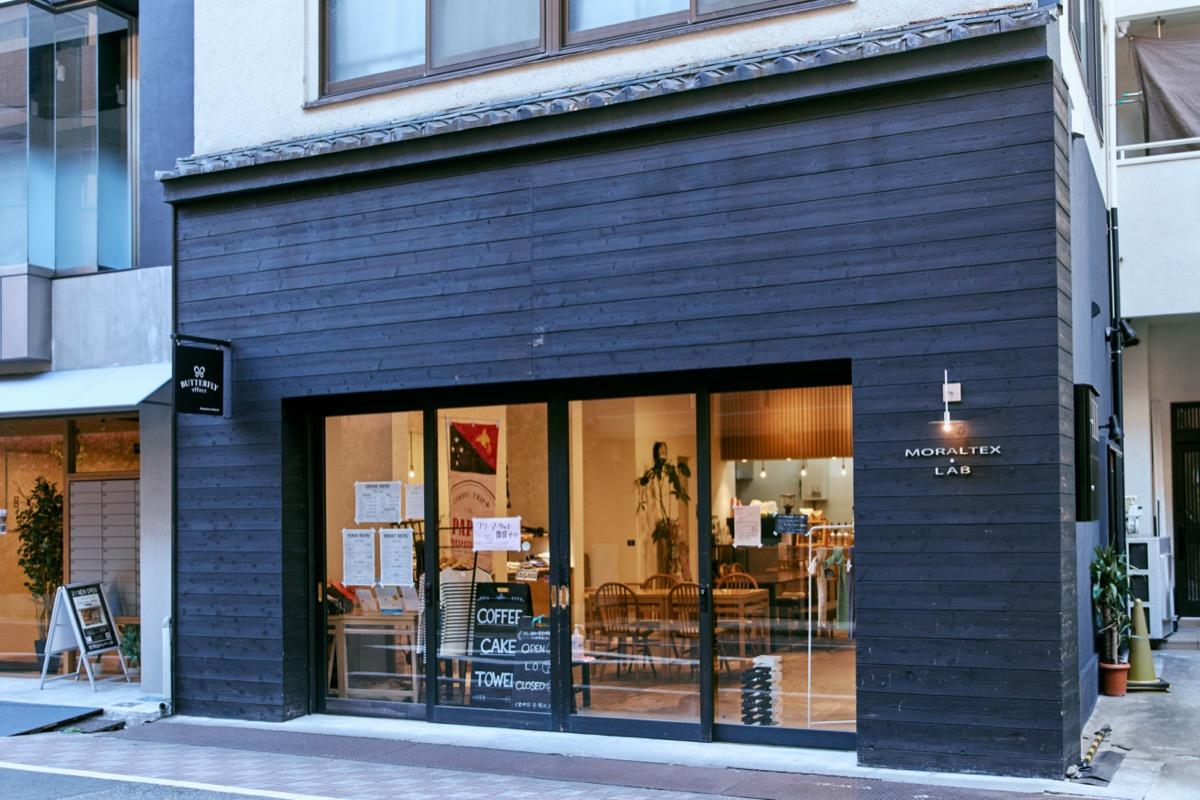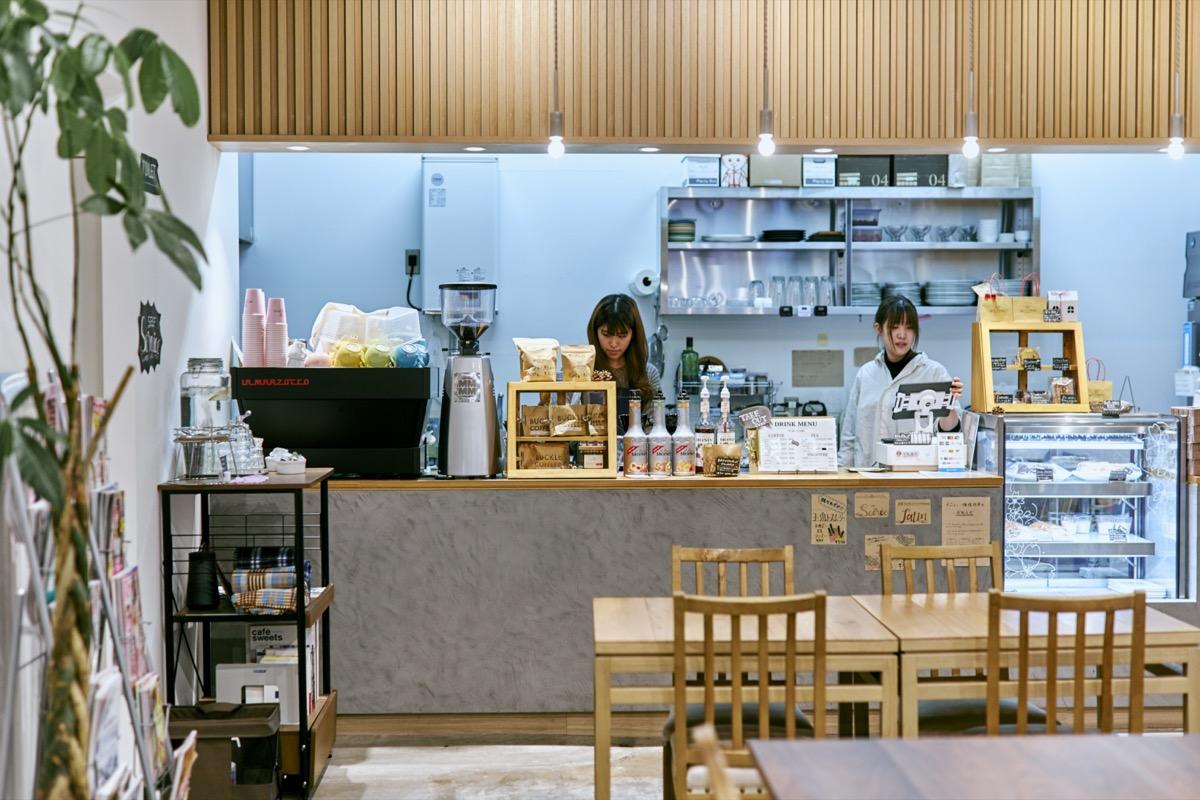 Moraltex Lab combines a cafe and showroom space, letting people outside the towel industry have casual access to their products. Mr.Toriyama says once a company executive unintentionally dropped into the space being interested in the space itself, eventually collaborating with Moraltex.
"The true pleasure of collaboration is when you encounter new values of people thinking with different perspectives. Sometimes I feel the Lab is like a ship to collaborate with people. As long as you are hoisting a flag on the ship you can always meet new people. I will be more than happy if there is exchange happening and people will get connected through towels."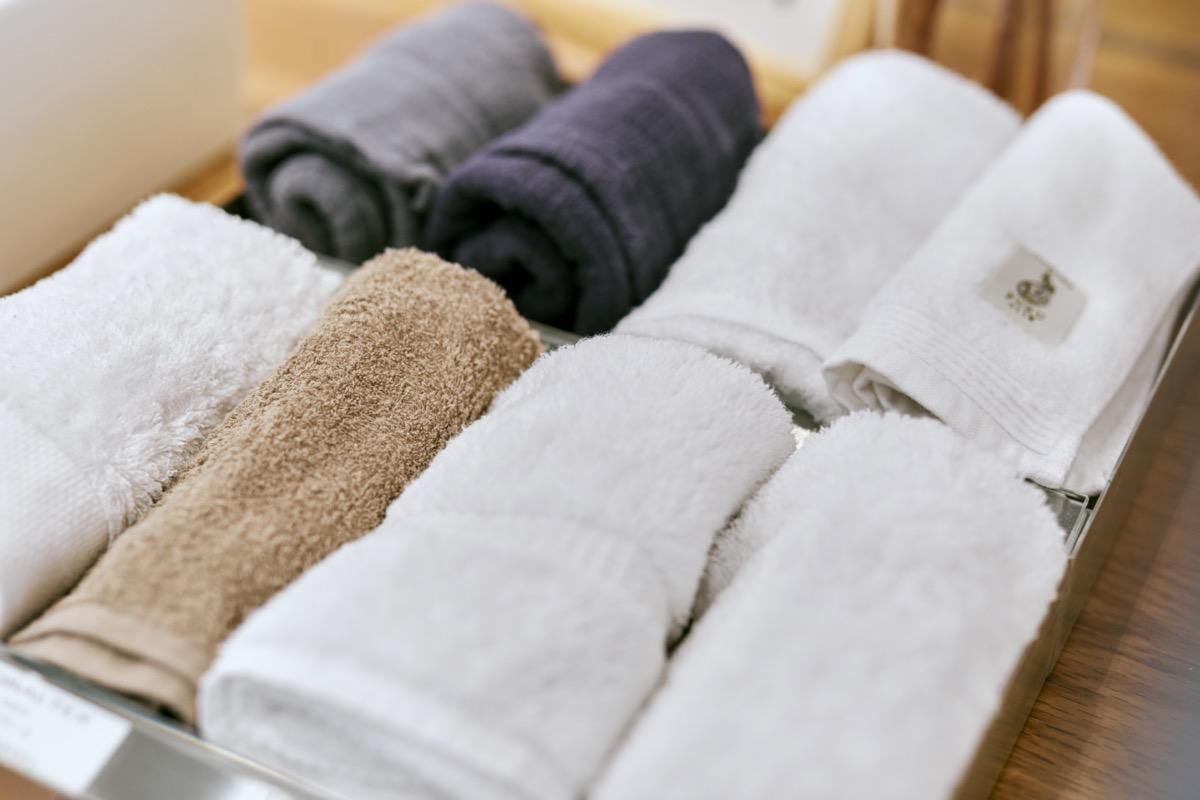 The motivation to see people delighted through towels
Obvious in Moraltex Lab, one of their strong characteristics is the attitude to get deeply involved to the community, just like NOHGA HOTEL.
"This district has strong relationship with the town association, so I want to make most of it to my business as well. When new people visit the town I want the Lab to function as an information center to communicate the features of the area."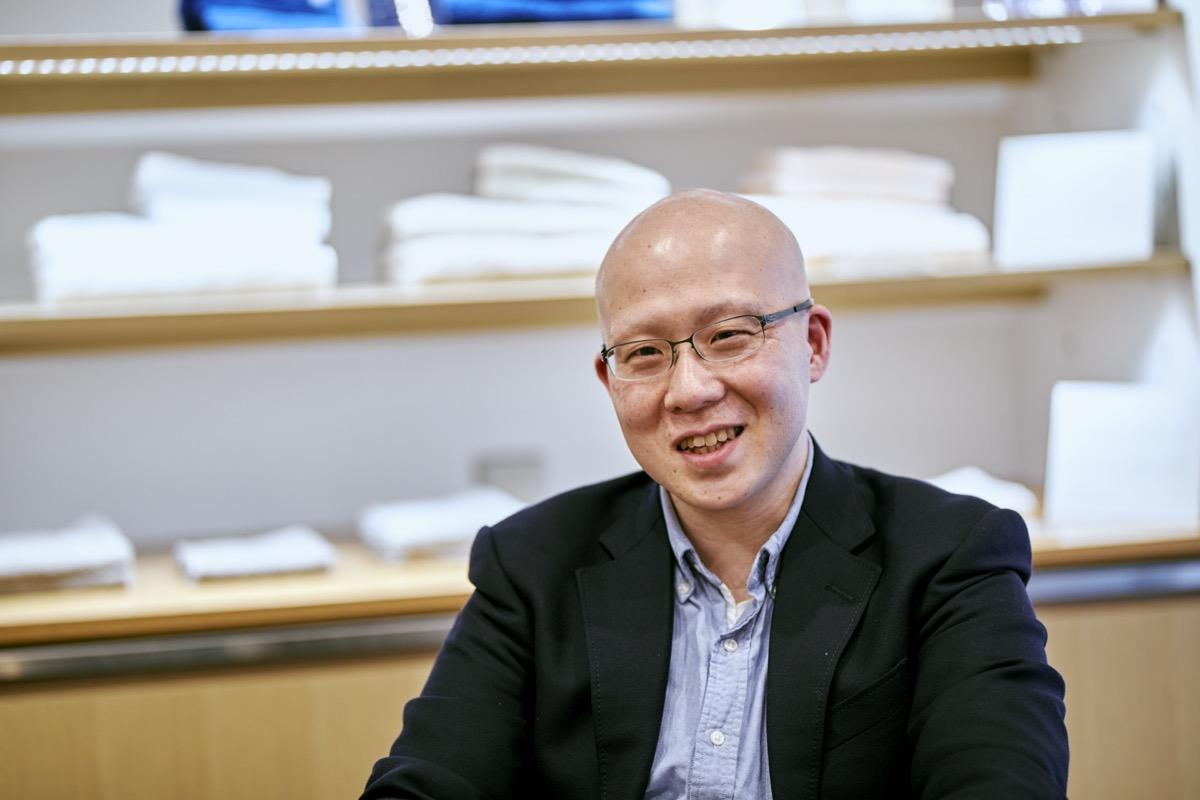 "I thought of the same thing when Tohoku earthquake and COVID-19 occurred - I guess it's actually a special thing to stay in peaceful situation with people around you. When the local restaurant customers increased, the local gallery escorted their visitors to the restaurants. Making those kinds of movements will make the whole town be more comfortable for everyone. I hope Moraltex Lab will function as a place for people to gather in these situations."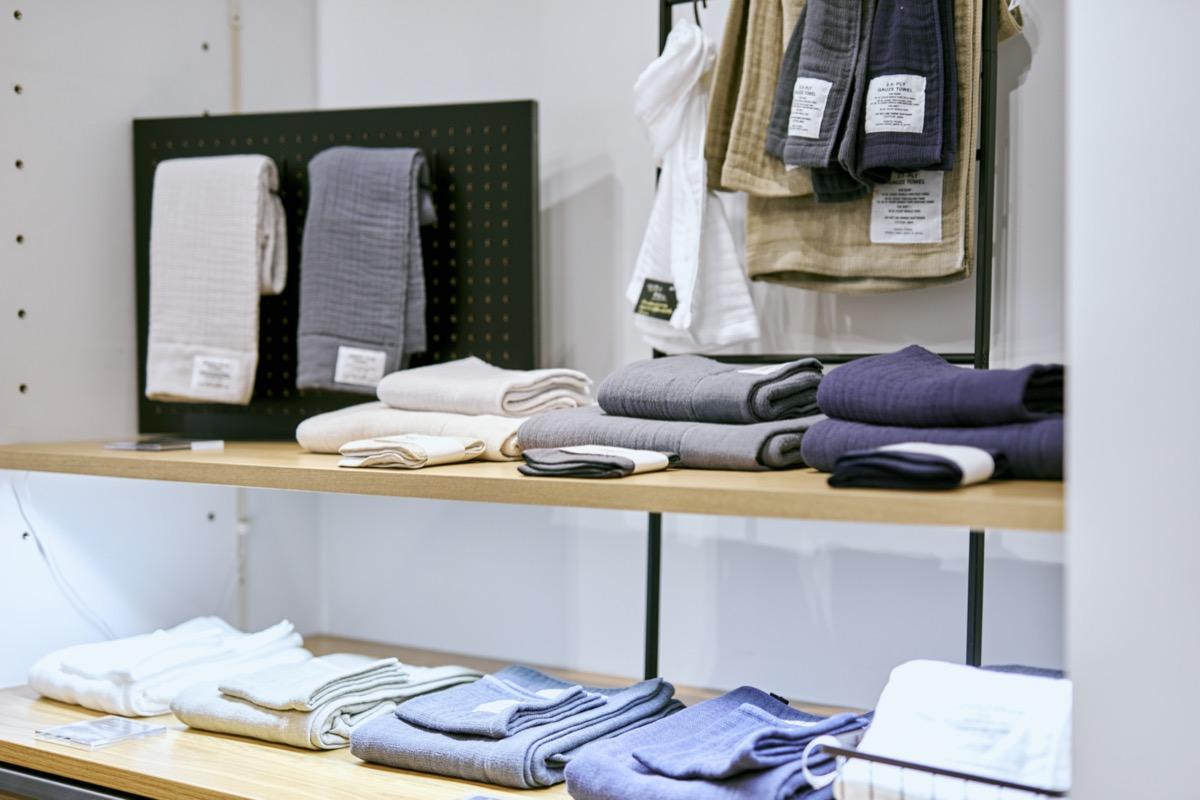 The goal beyond all activities relate to Mr.Toriyama's former job before he entered the towel industry.
"Because I was a teacher, maybe I am fond of educating people, seeing someone get delighted when they get to know new things. I want to create a situation where people could learn something in depth, of course about towels too."
Through the quality towel experience at NOHGA HOTEL AKIHABARA TOKYO, we wish it will be one of the triggers for guests to sprout their curiosity towards manufacturers and connection to the community.