Enjoy a pleasant breeze while exploring Yanaka on a lightweight bike specially designed for touring Tokyo.
A colorful series of bikes line the front of an eye-catching, traditional, wooden townhouse on the Sanzakizaka slope. This is none other than "Tokyobike" which both sells and rents out their beautiful, lightweight bicycles.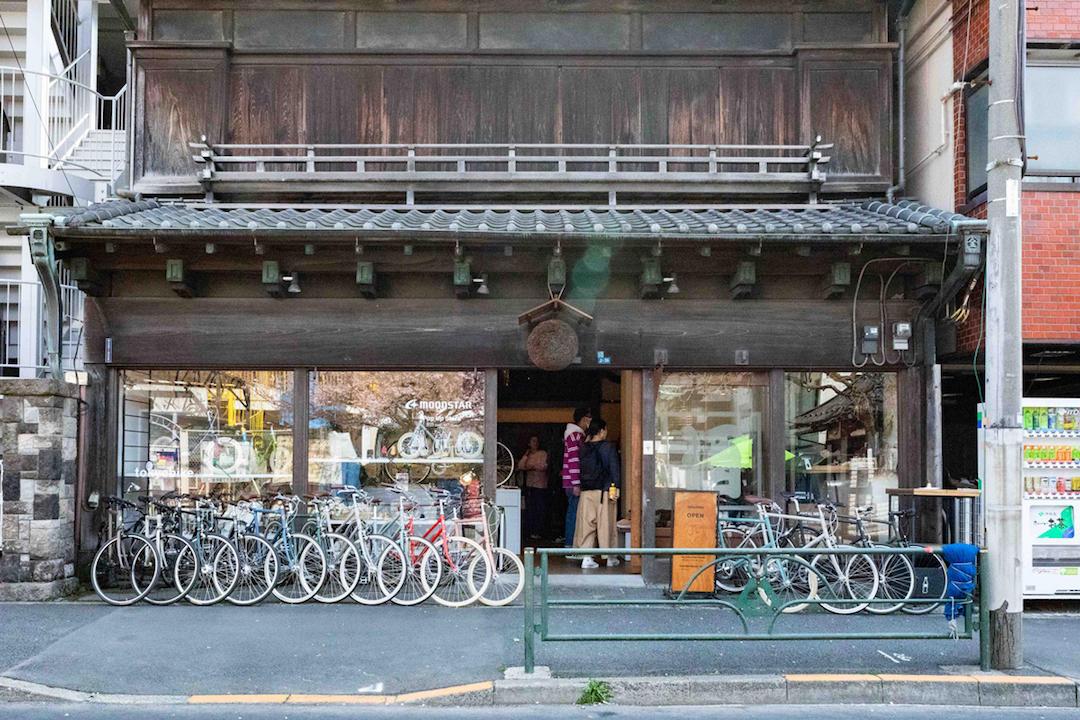 Tokyobike, which is available for rental at NOHGA Hotel, is specially designed for touring Tokyo. Considering the many traffic signals and slopes found all over Tokyo, Tokyobike developed a design and part selection that prioritizes a light first push over top speed.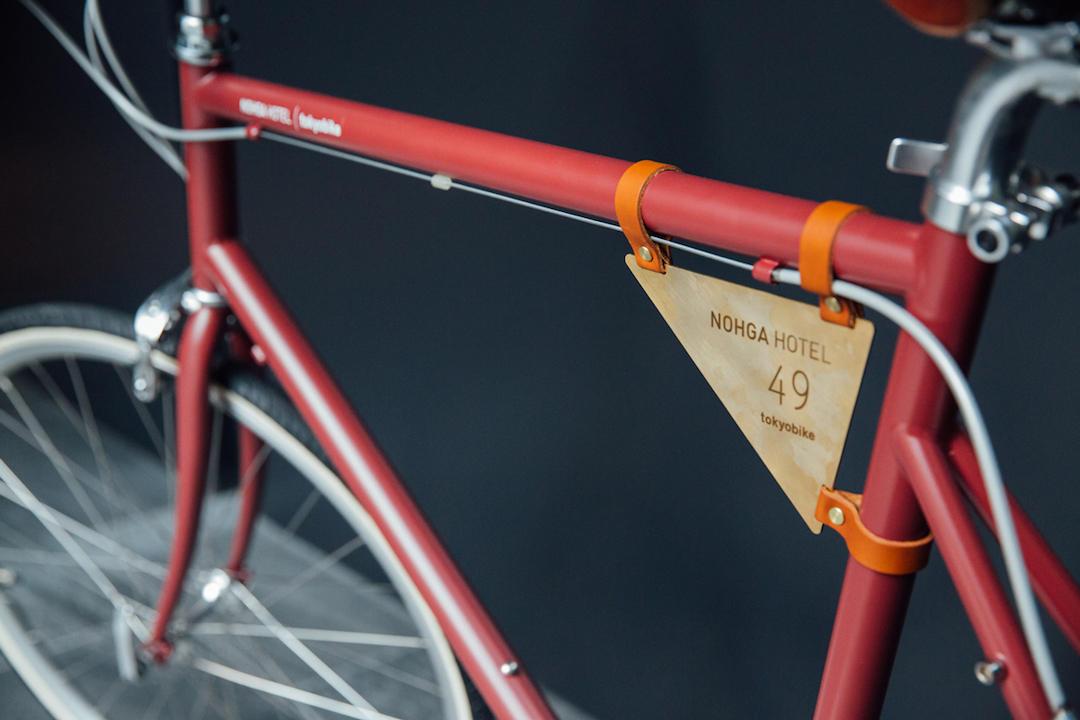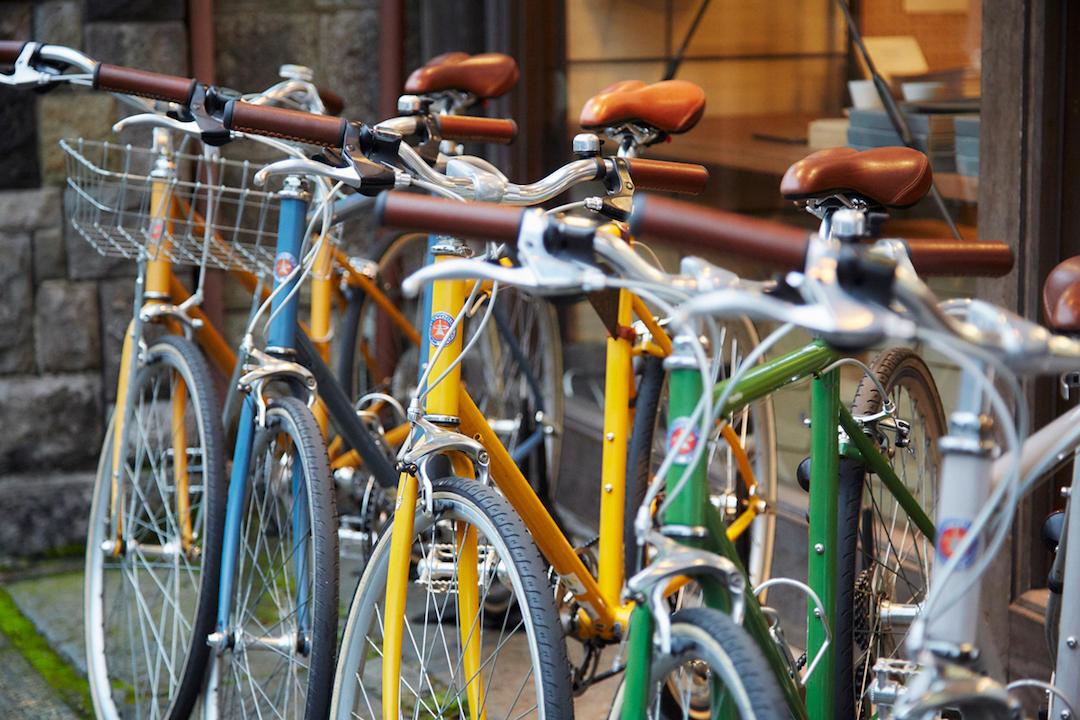 The Tokyobike shop is located in the former flagship store of "Isego Sake," having freshly renovated the 80-year-old building. The shop preserves the rich atmosphere of the building's former days as a sake shop, and even hangs a sugidama (a ball of cedar sprigs -- a traditional adornment of sake breweries) at its entrance. Inside the shop, you can find bicycles for purchase, together with a great selection of cycling-appropriate goods such as bags and sneakers.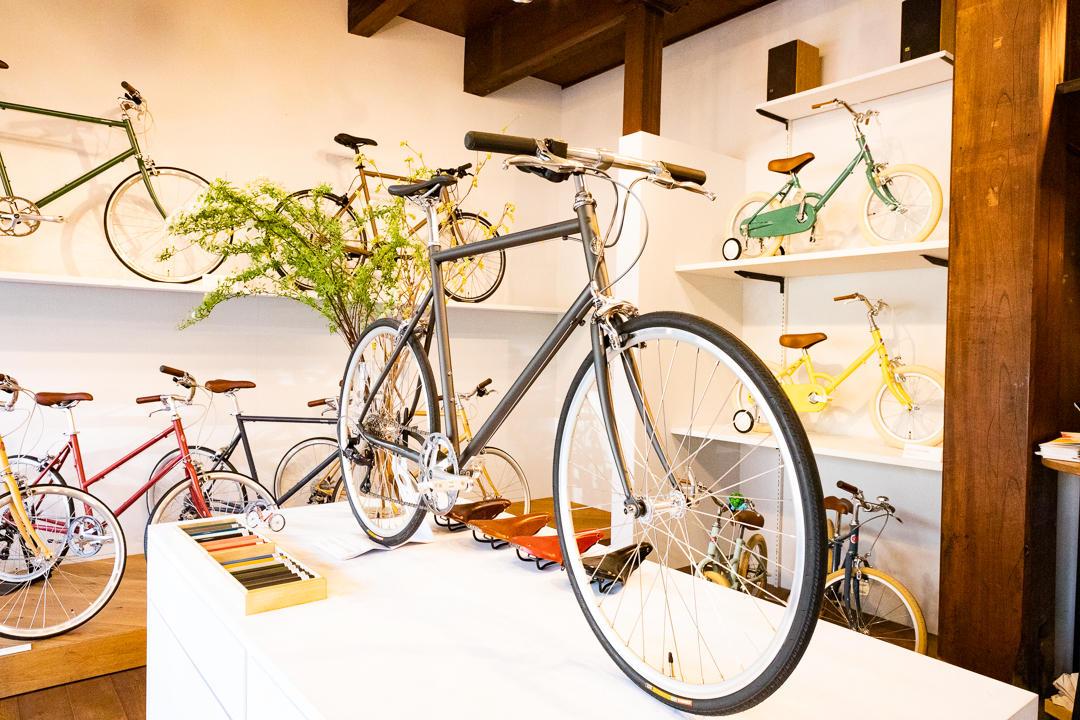 So, let's rent a stylish Tokyobike and explore part two of our Yanaka neighborhood guide, all the while enjoying the lovely breeze.
Sculptures, architecture, exquisite gardens - there is so much to see.
Discover a museum recommended by Michelin.
Starting off from Sanzakizaka, take a ride towards Nippori Station for about three minutes. Just before you turn onto Gotenzaka, you'll find the "Asakura Museum of Sculpture.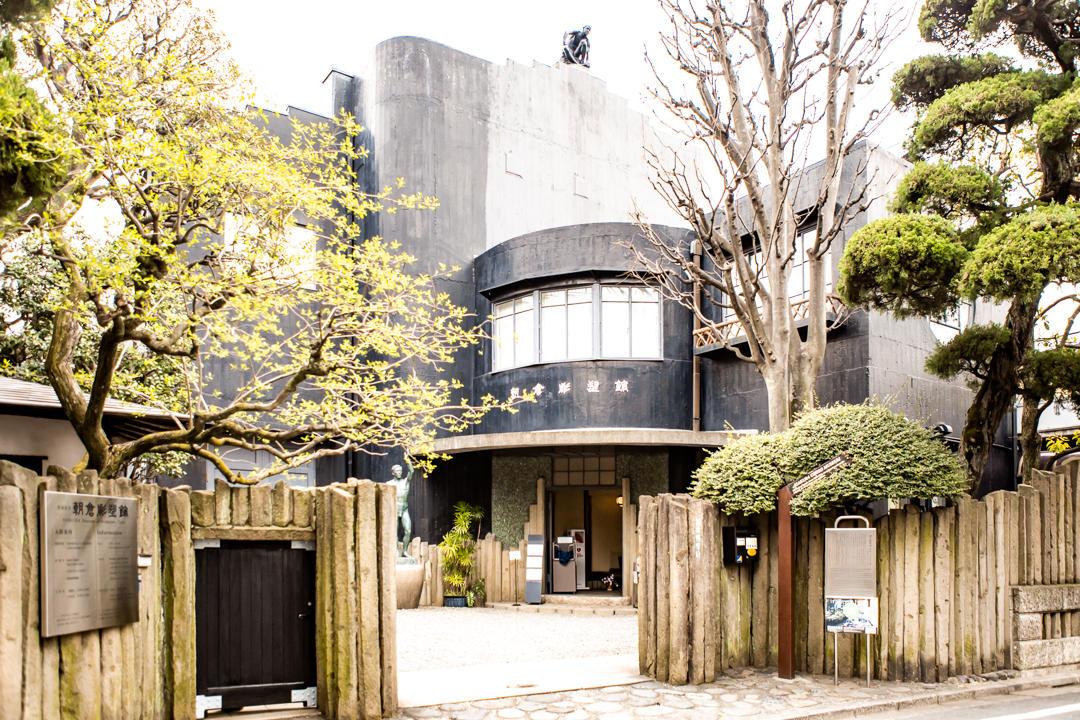 This museum is the former home and studio of the renowned sculptor, Fumio Asakura, famous for works such as the "Shigenobu Okuma Statue" of Waseda University, and is dedicated to the sculptor's storied career. In addition to the sculptures, the museum itself is full of points of interest, including its architecture, the inner garden and rooftop garden. The museum is even featured in the Michelin Green Guide.
The workshop towards the entrance of the premises is a Western-style building of concrete construction, and the inner residence features Japanese sukiya-zukuri architecture. The superb fusion of these two different spaces has earned the Asakura Museum certification as a Registered Tangible Cultural Property of Japan. The Former Asakura Family Garden, which includes the Japanese inner garden -- an abundance of water, decorative boulders and greenery -- and the expansive rooftop garden, is also a nationally registered scenic location.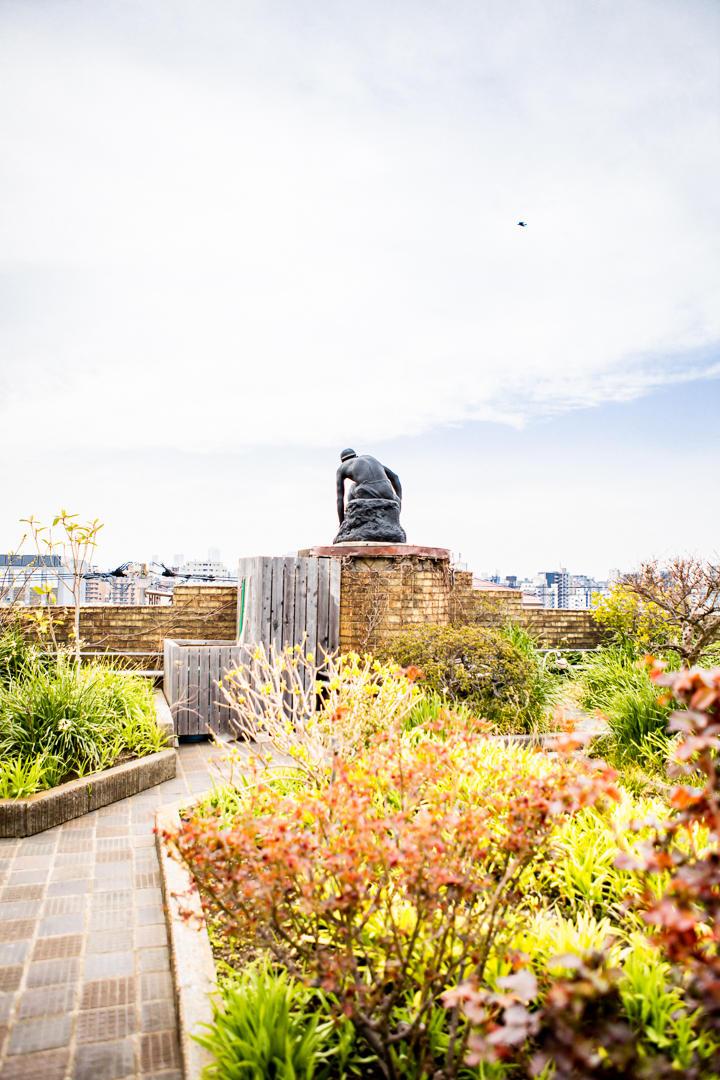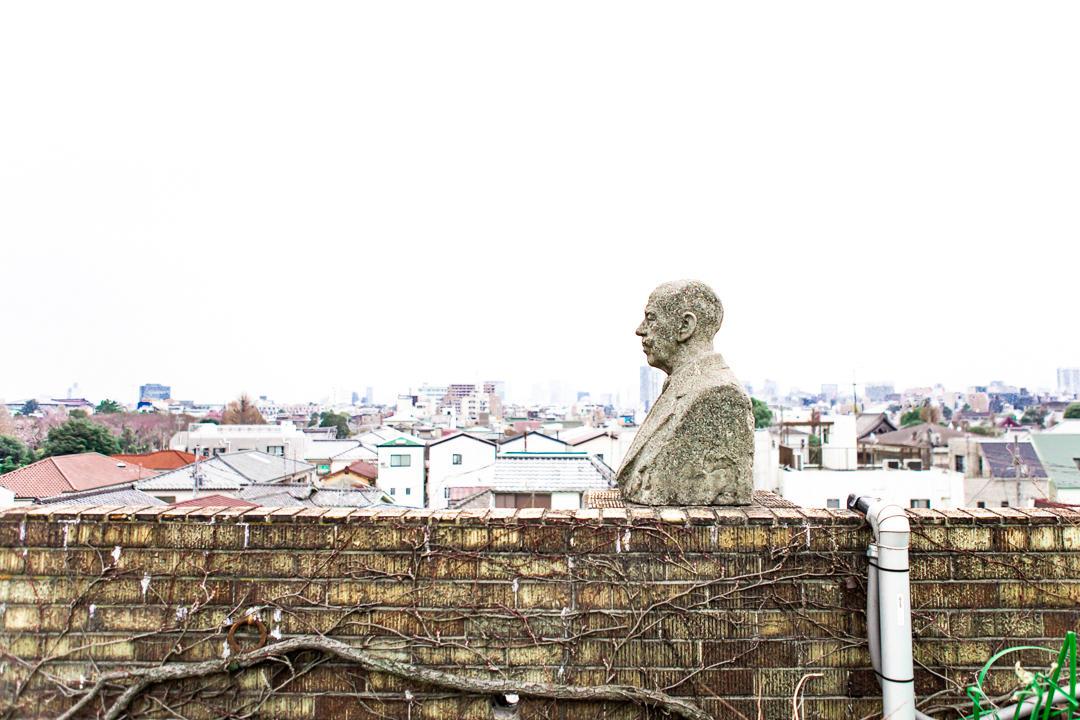 The rooftop garden is a particularly precious location, standing out as a pioneer for green roofs in Japan. Looking out across the sculptures of the Asakura Museum under a clear blue sky with the townscape of Yanaka spreading out before you is an unforgettable experience.
A food "post office" that delivers ingredients from around Japan
And connects the passion of producers with the feelings of customers
Narrow lanes and hills are all yours to explore. A bicycle offers an extra degree of freedom for your foray into the city.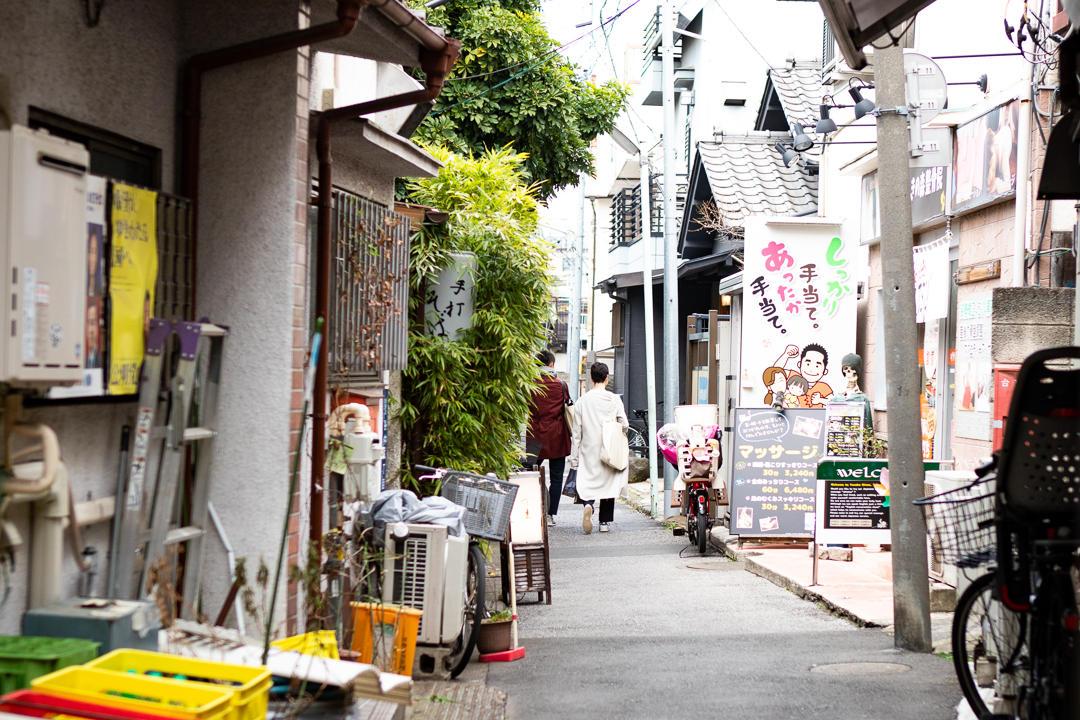 Ride here and there as you please. Go down a narrow lane and you may come across this stylish café.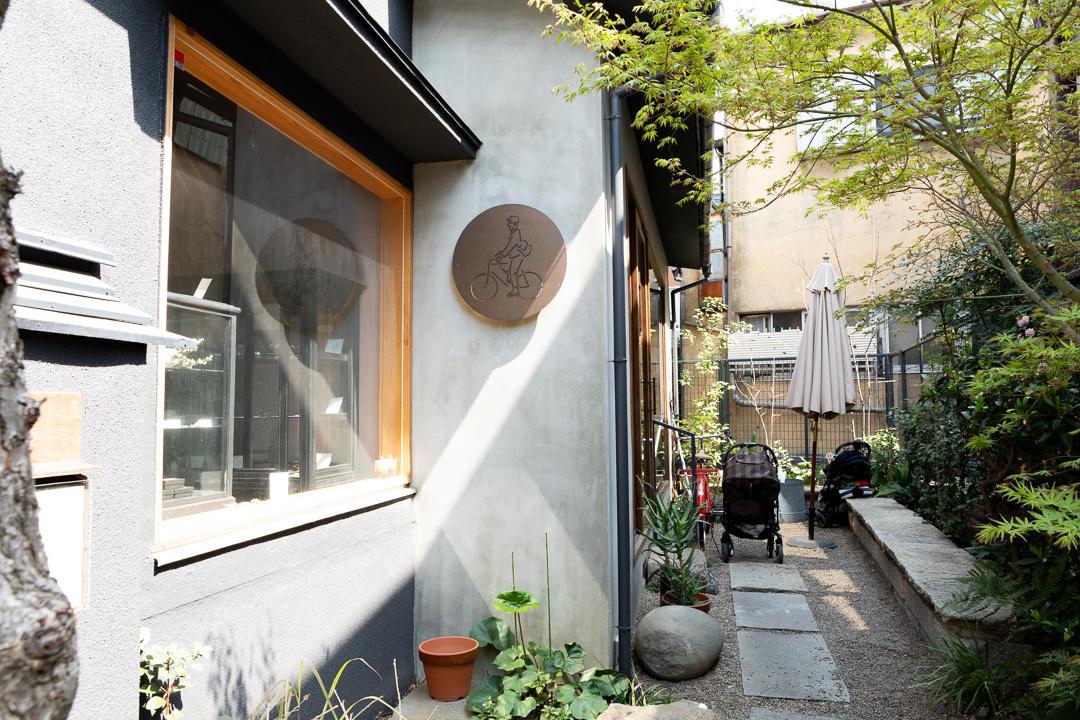 A lone townhouse is situated on a small side lane in Yanaka Ginza. "TAYORI" is marked by a friendly looking postal sign. TAYORI is a shop and café offering deli entrées, boxed lunches and coffee. In addition to ordering to take out, you can also dine in its warm atmosphere and enjoy a daily lunch set that combines your choice of entrée with fresh side dishes and a warm bowl of miso soup. You may even indulge in an alcoholic beverage together with your order. TAYORI also sells premium ingredients and seasonings from around Japan, and baked goods such as muffins, scones and cookies.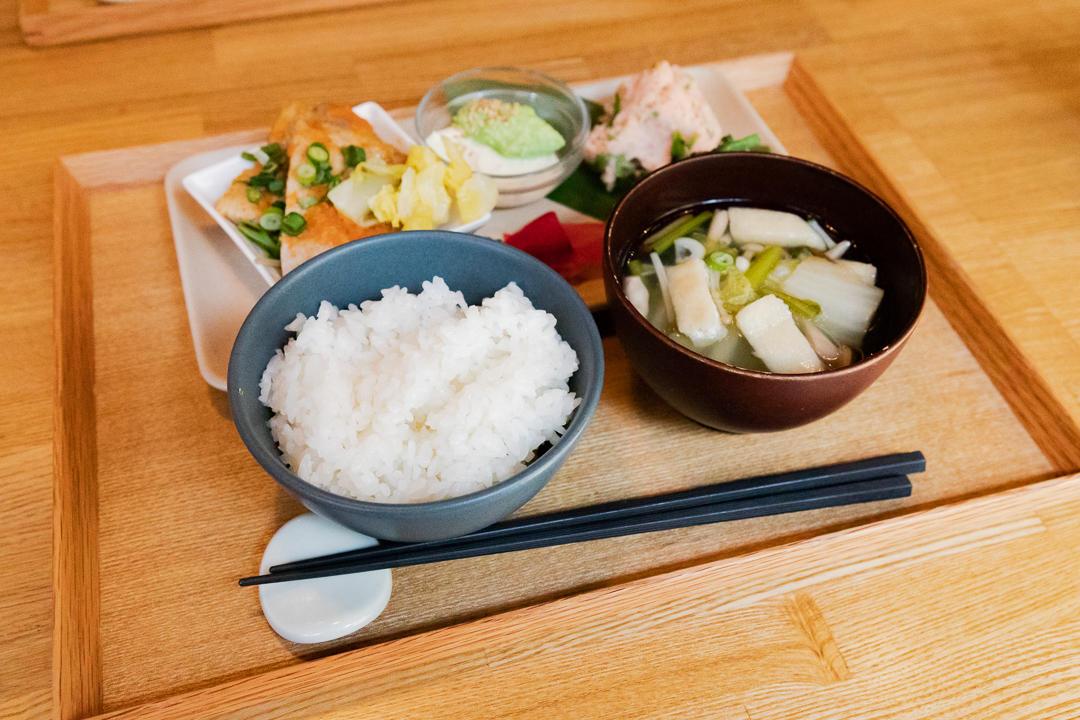 A corner labeled the "Food Post Office" is located near the entrance of the shop. TAYORI uses ingredients discovered throughout Japan, and this corner seeks to connect customers to the producers of these many different ingredients.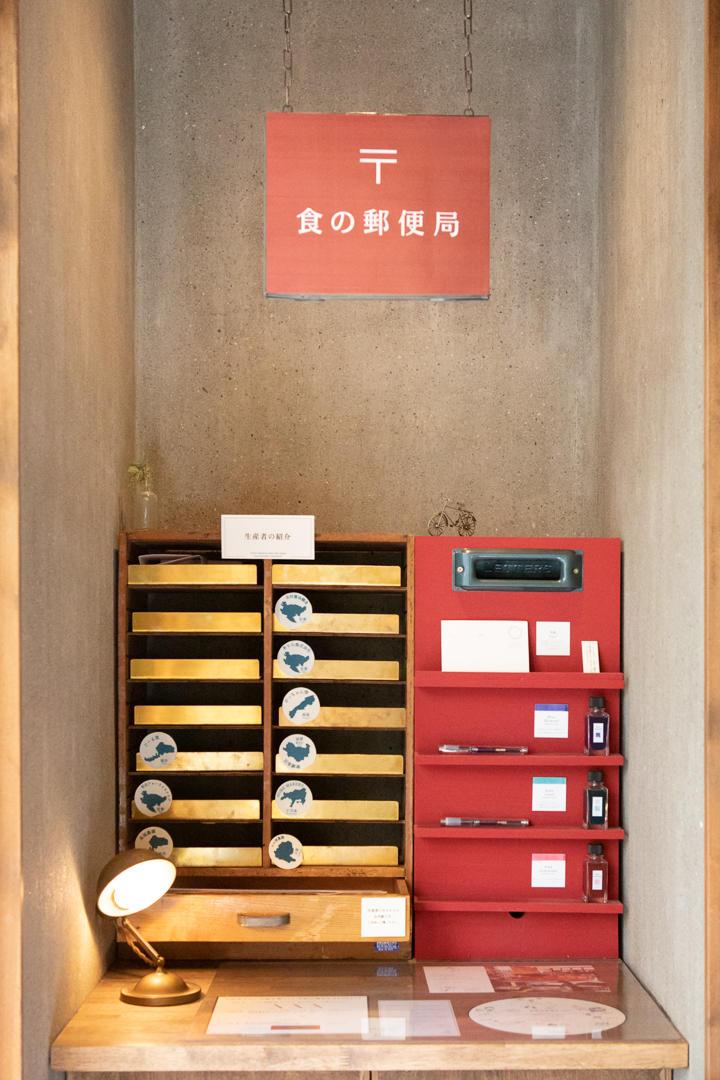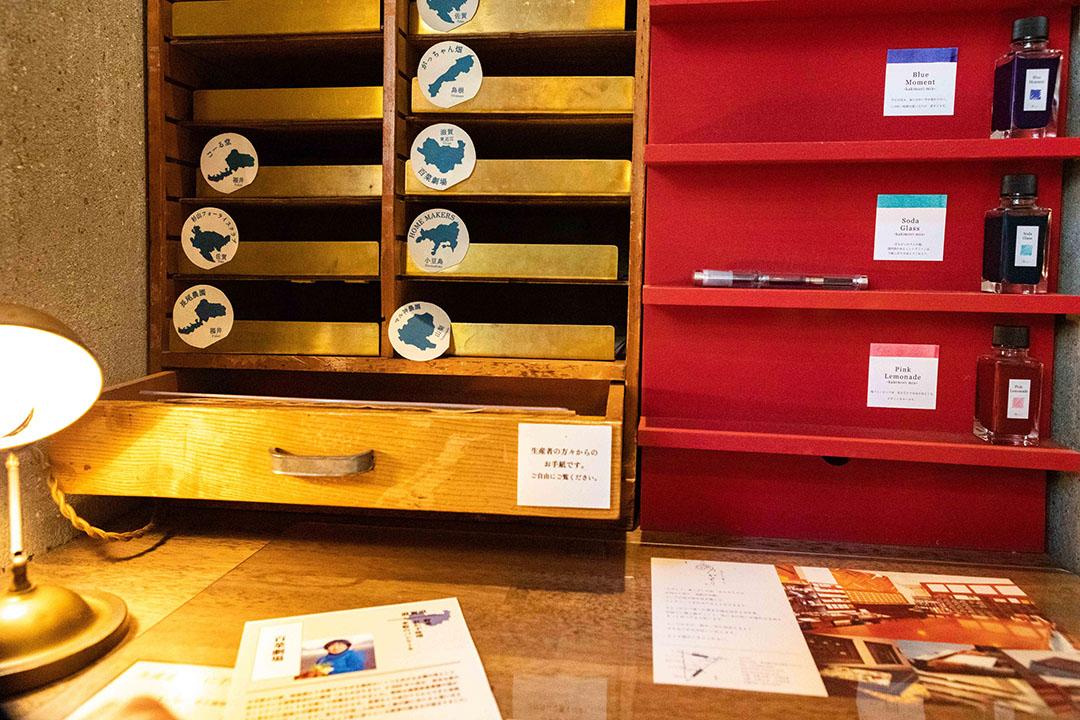 If you place a message in the post box after your meal, TAYORI will deliver that message right to the producers. TAYORI seeks to carefully deliver the devotion and passion of their producers as a form of "correspondence," (tayori in Japanese) to its customers, and then return the thoughts and appreciation of the customers back to the producers. TAYORI is also committed to being a shop that locals can count on for their food, which is also tayori. This is what inspired the shop's name, "TAYORI." The shop's gentle, heartfelt warmth, and intentional commitment to food is truly memorable.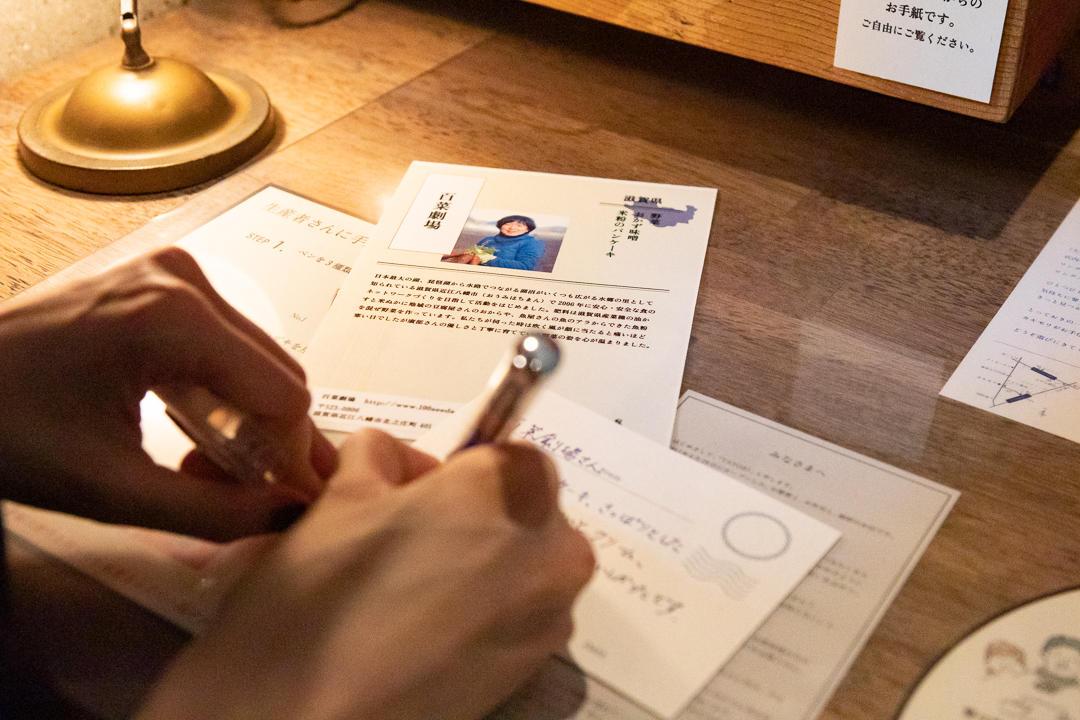 The hit café from Australia arrives in Tokyo.
Experience the Aussie style of enjoying life, right here in Yanaka.
Next, let's turn onto another side street in Yanaka Ginza. Here again we discover a series of fascinating shops.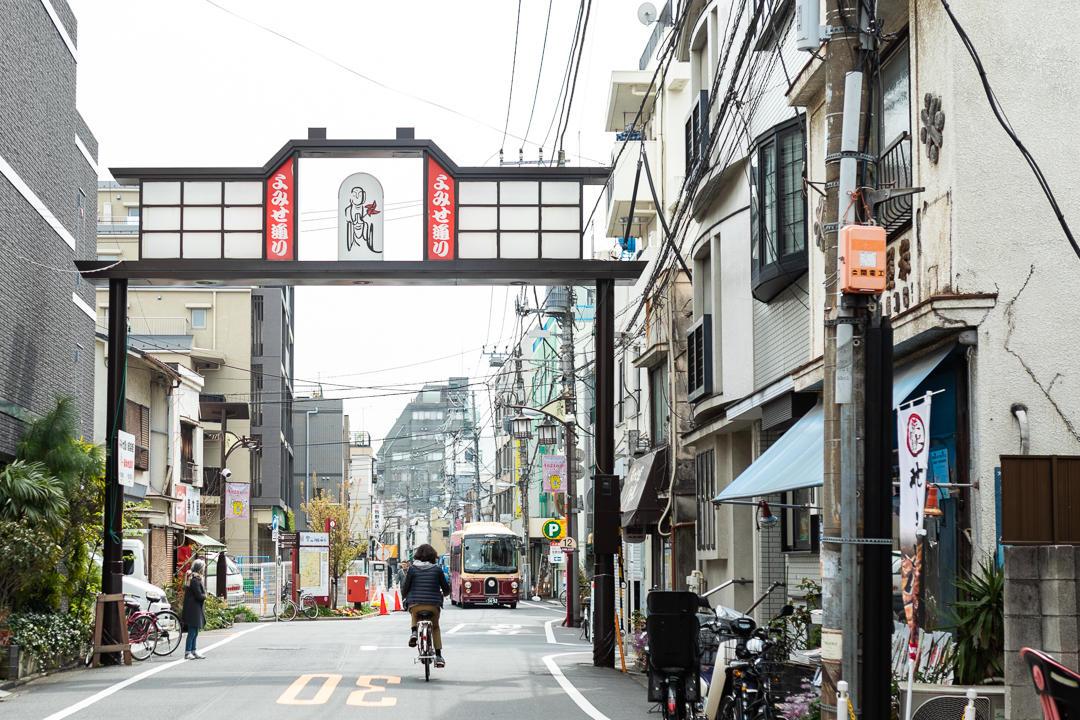 Among them, CIBI is particularly inviting. CIBI is a lifestyle company and café headquartered in Melbourne, Australia. The Japanese husband-and-wife owners are enormously popular among fellow Australians, and have opened their Tokyo shop in Sendagi with the concept of "enjoying life," to spread the Melbourne breakfast culture in Japan.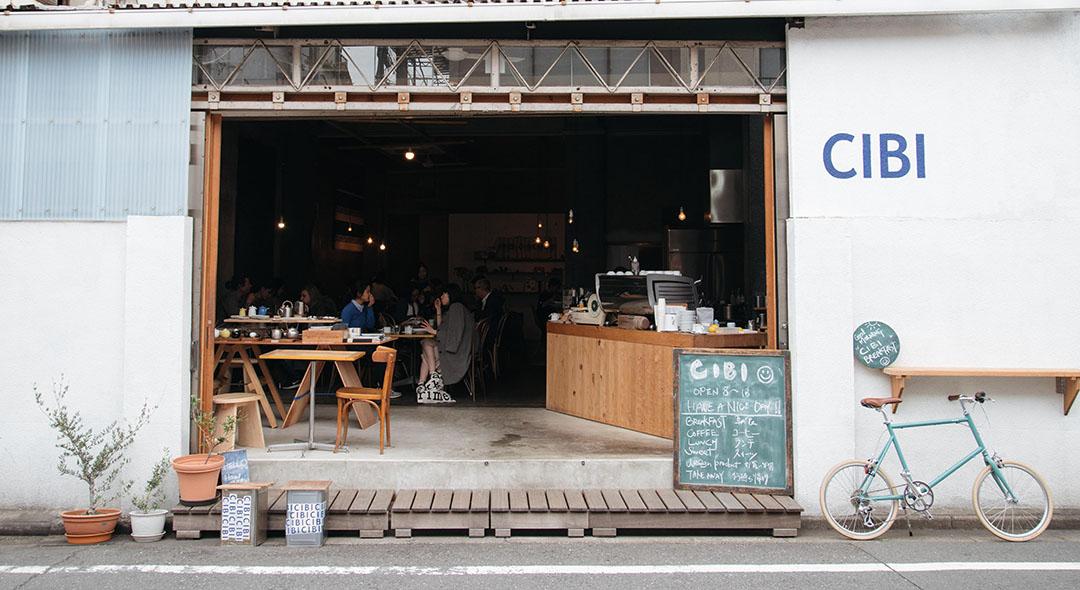 Abundant natural light streams through the large glass doors at the entrance to CIBI. With a high ceiling and deep interior, the café creates a very comfortable space.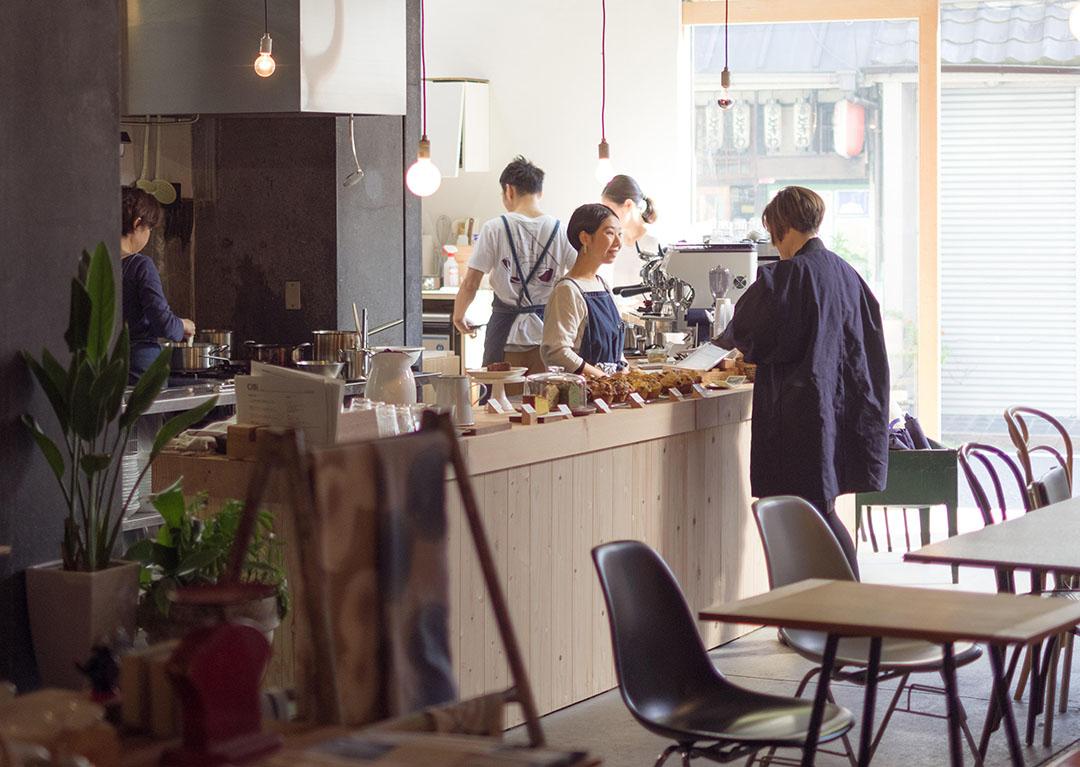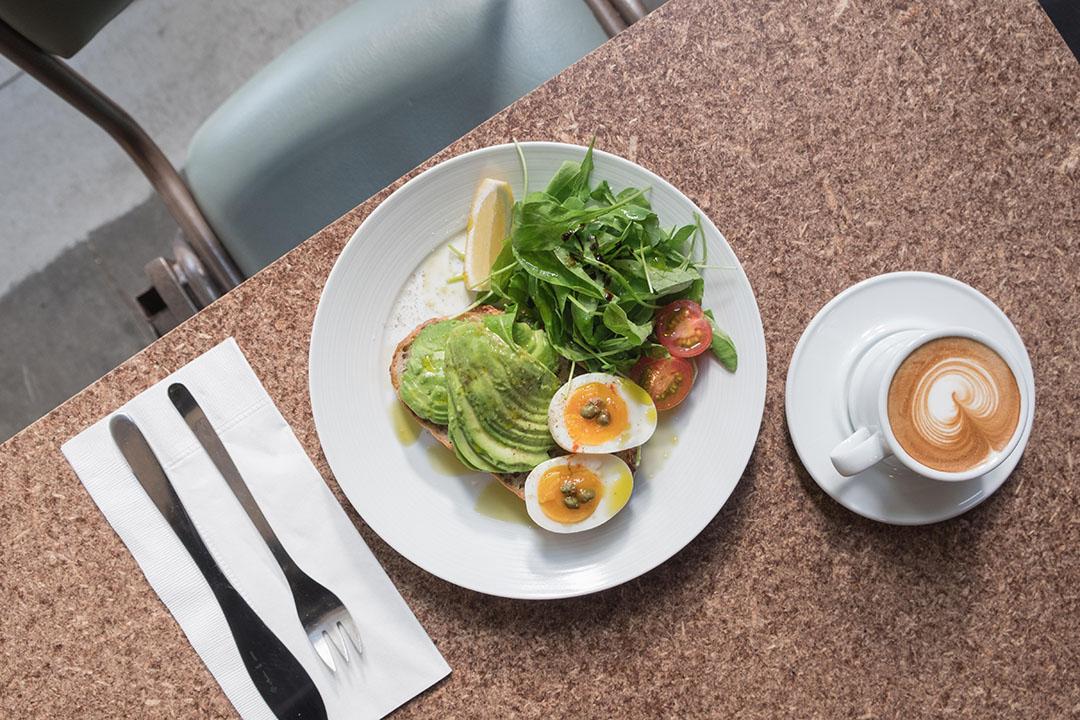 Open from eight in the morning, you can enjoy an energizing breakfast including their homemade bread, baked with natural yeast, or a fresh and seasonal lunch.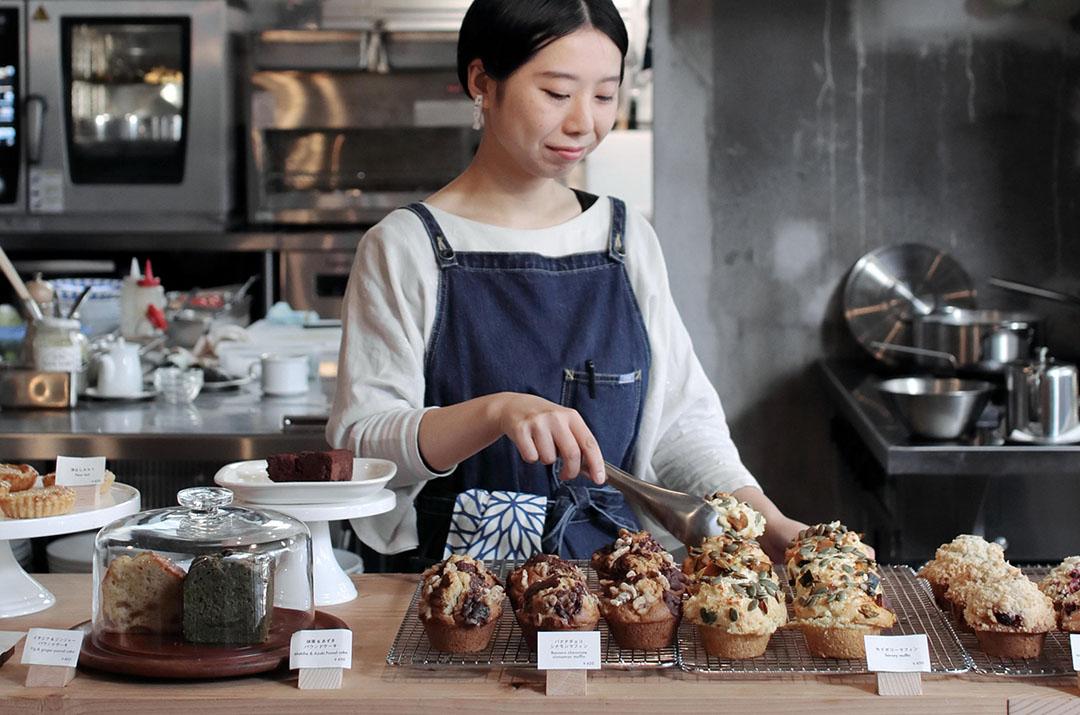 Take your pick from the scrumptious selection of muffins and cakes lined up on the counter by the kitchen. You can even take-out a classic Australian "flat white" made with CIBI's original espresso blend.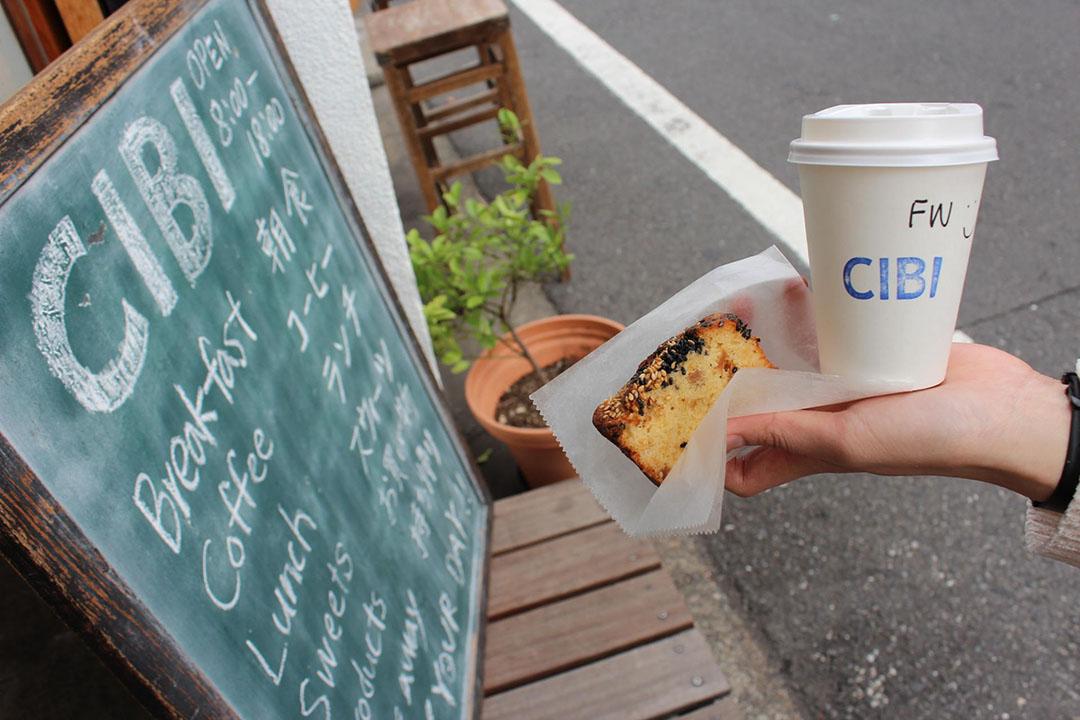 Out front, you will also find a number of products for sale -- all for "enjoying life." Ranging from CIBI's original bags and glasses, to Kamawanu scarves and Hakusan porcelain kitchenware, CIBI offers a diverse line-up of products that bring abundance to your daily life. You will also find the CIBI's cookbook that is packed with their food philosophy, currently sold not only in Australia but also throughout Japan, Europe and America.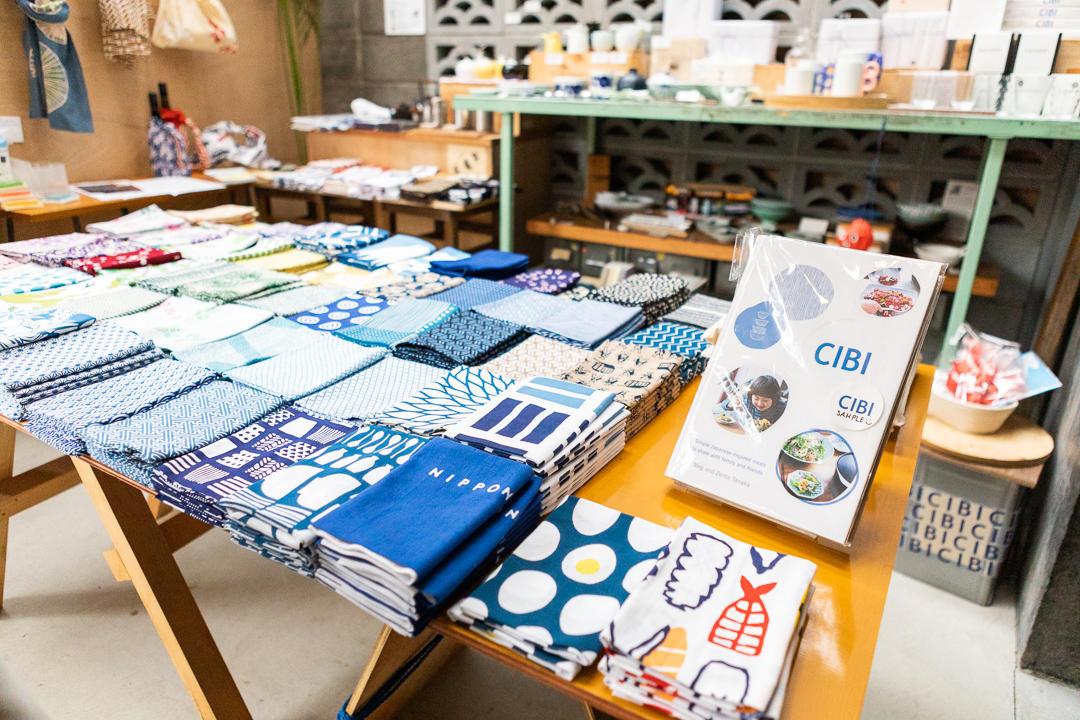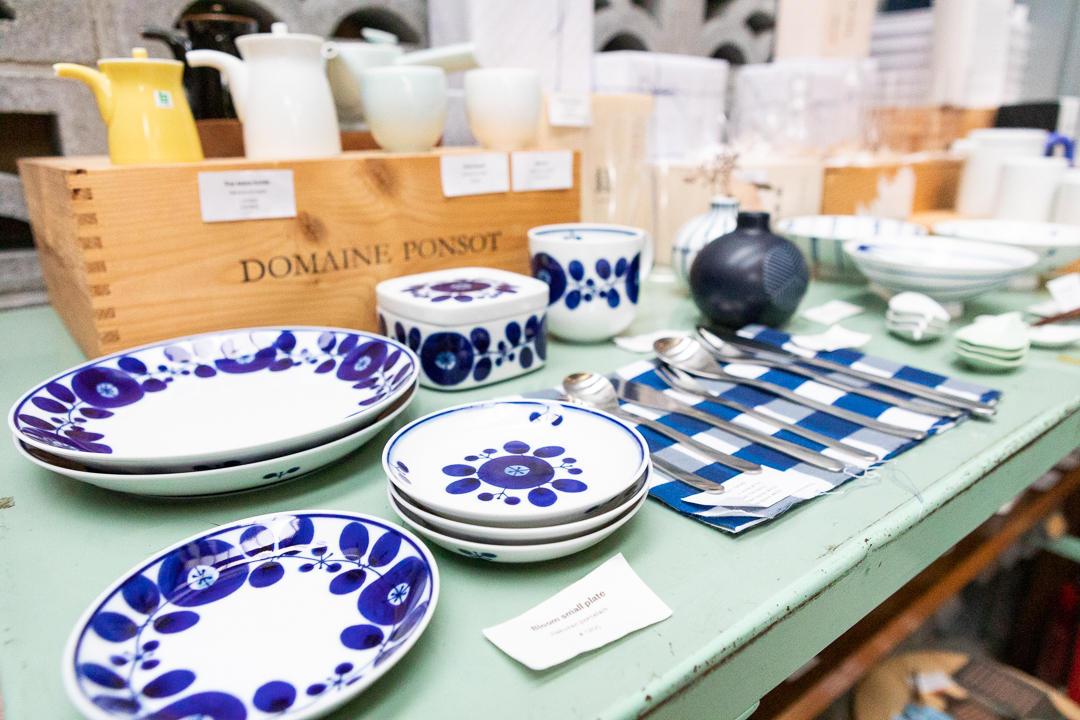 Sanzakizaka is just a short hop from CIBI. After fully enjoying the Yanaka neighborhood, ride your Tokyobike back up the hill. The bicycle starts off easily with just a light push, so hills are nothing to worry about.
Tokyobike is available for rental at NOHGA HOTEL. Please rent one when you want to set off to explore the area around NOHGA. And when you get back, why not enjoy a kanpai at the NOHGA HOTEL Bistro to celebrate your journey?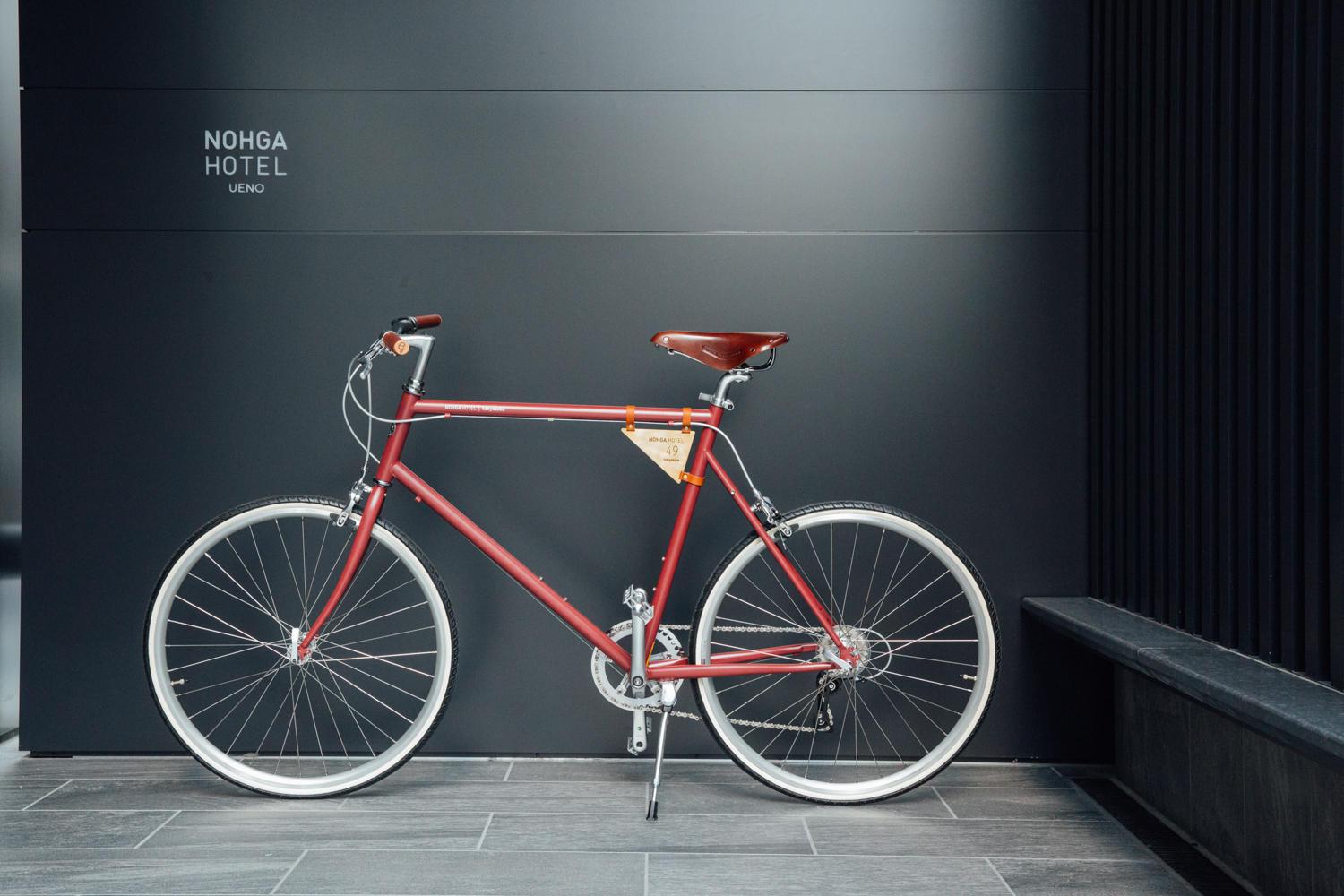 NOHGA HOTEL Rental Bikes by tokyobike
2,000yen/day(Reservations required in advance)
https://nohgahotel.com/ueno/en/rooms/#facilities
tokyobike (12min. From NOHGA HOTEL by bicycle)
https://tokyobike.com/
Address: 4-2-39 Yanaka, Taito-ku, Tokyo
Telephone Number: 03-5809-0980
Business Hours: Weekdays 11:00 - 19:00 Weekends & Public Holidays 10:00 - 18:00
Closed: Every Tuesday

Rental Bicycles
Business Hours: 10:00 - 18:00
Closed: Every Tuesday
*Open even on Public Holidays
*Please check the availability of bicycles for rental online; online reservations possible
Asakura Museum of Sculptures (12min. From NOHGA HOTEL by bicycle)
http://www.taitocity.net/zaidan/asakura/
<Contact Details for Enquiries>
Address: 7-18-10 Yanaka, Taito-ku, Tokyo
Phone Number: 03-3821-4549
Business Hours: Weekdays 9:30 - 16:30 (Last Entry before 16:00)
Closed: Mondays & Thursdays (When Public Holidays land on either, the following day is also closed), Year-end and beginning*Additionally closed on some days due to changes in exhibitions *Please bring socks for entry
TAYORI (13min. From NOHGA HOTEL by bicycle)
http://tayori-osozai.jp/
Address: 3-12-4 Yanaka, Taito-ku, Tokyo
Phone Number: 03-5834-7026
Business Hours: 11:30 - 20:00(Last Order 19:30)
Closed: Every Tuesday
*Abnormal business hours for Winter break in February
CIBI (13min. From NOHGA HOTEL by bicycle)
https://www.cibi.jp/
Address: 3-37-11 Sendagi, Bunkyo-ku, Tokyo
Phone Number: 03-5834-8045
Business Hours: 8:00 - 18:00
Closed: None