--Please tell us about the history of Kimoto Glassware.
Kimoto Glassware was founded by my grandfather & we've been in business for 78 years now. We've always been devoted to glass production. I am now the third generation owner. My grandfather originally worked as an apprentice at a doll shop in Kuramae, & founded Kimoto Glassware after becoming independent. He chose this location in Kojimacho, Taito City at the time. We've been here ever since. I also lived here up through the sixth grade of elementary school.
--Kimoto Glassware has many products that can be found nowhere else, doesn't it?
When I came back to Kimoto Glassware, I turned my attention to different areas than the clients we had worked with thus far. While sales grew steadily, the scale of the company grew rapidly, & we just couldn't keep up. I thought something was amiss so I decided to change our style of business. Until that time we had always externally sourced products for sale, but I realized that if we had a grasp of both the production site & the sales conditions, Kimoto Glassware could become a fabless manufacturer that produces our own glassware without having a production site. I thought that we should try making new glass products that had never been seen before, but as I don't have that ability myself, I realized I could rely on external designers who had a grasp of modern sensibilities, so we started making our own products.
--What is the first product you made?
Black Edo-Kiriko glassware. Until that time Edo Kiriko glass was typically red or blue, & while that is also beautiful, I thought we needed something that better matched modern lifestyles. It was originally an idea from a friend of mine who used to be an illustrator. If you wonder why there hadn't been any black Edo Kiriko glass until that time, it's because it is very hard to make. Making that attempt required a huge investment of effort, time & money. It took a year and a half of development to produce our product. We were able to produce the black Edo Kiriko through tireless efforts together with Tajima Glass in Edogawa. That is now a story from seven years ago, but it was truly a paradigm shift for us. After that, we received a wide range of inquiries from designers & manufacturers. As we are originally a wholesaler, we know the state of the industry in real time, with information such as you can make that sort of product at that factory, this craftsman is busy right now, & this other craftsman is good but very expensive. In other words, we serve as a producer. I always wanted to create new work for factories & craftspeople, & bring them new vigor by helping them to raise prices. Even today we're visiting the various factories & craftspeople two-three times a week to discuss a range of topics. That helps us provide feedback to the designers & our clients.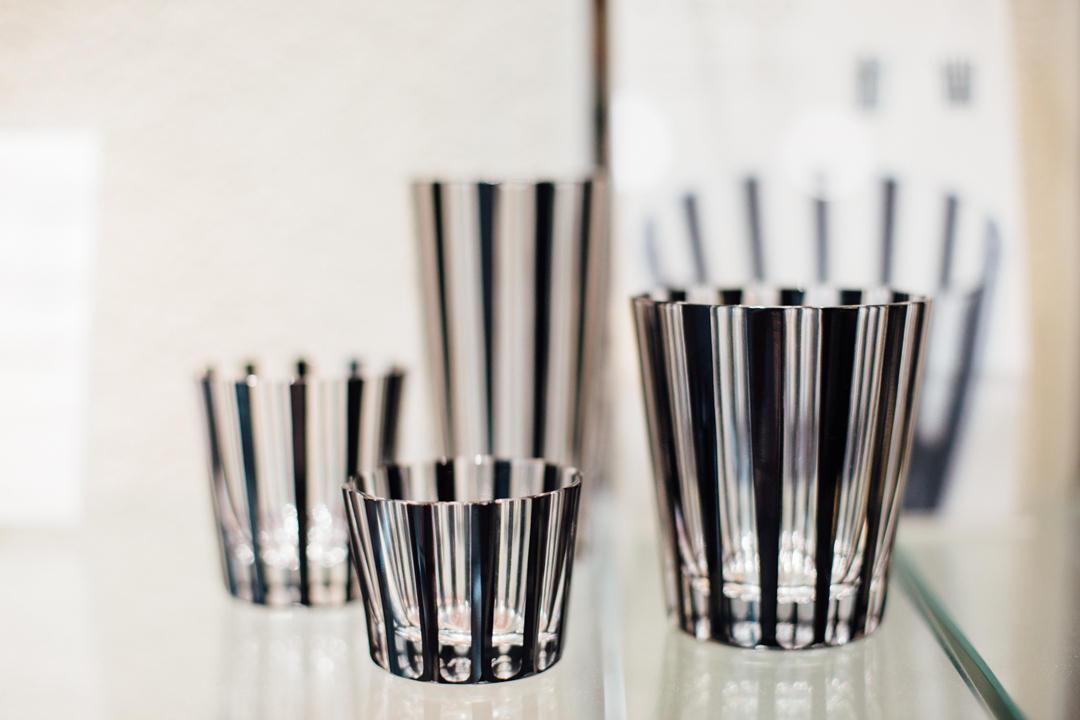 --You're actively involved in the community.
The "Monomachi" project was launched in 2011 to invigorate the area through crafting based on the keywords of multi-industry, multi-product, and multi-occupation. When it first started, we had only 16 member companies, 50 if you included restaurants. Even so, we were able to attract ten thousand people over a Friday and Saturday by holding an event where visitors could see the crafting process, observe spaces not typically open to the public, to gain an understanding of the places where products are really made. The event has now grown to include 150 participating companies, & the members are truly multi-industry, multi-product and multi-occupation, across a wide range of ages, making it truly unbound in a positive sense. We can really talk to each other freely. If there is something I'm struggling with, I can listen to the thoughts of young designers, or from those in other industries to gain some insights. This process is true virtuous circle that increases the number creators & shops, & helps attract people to the area.