--Please tell us about why you chose to open a shop in this location.
I was born in this neighborhood, and my father was a craftsman here. I grew up watching my father work, which inspired me to become a designer. After working at several other companies, I started feeling that I wanted to create something that was closer to the end-user. I also felt I wanted to carry on my father's work at some point, but he unfortunately passed away and I was unable to carry on the techniques of my family. I thus started creating original products that brought together many genres, such as handcrafted products from craftspeople, products that were dying out, and products created as part of social welfare, and sought to share those products with new genres of people. I opened this shop in order to have a venue to display those products.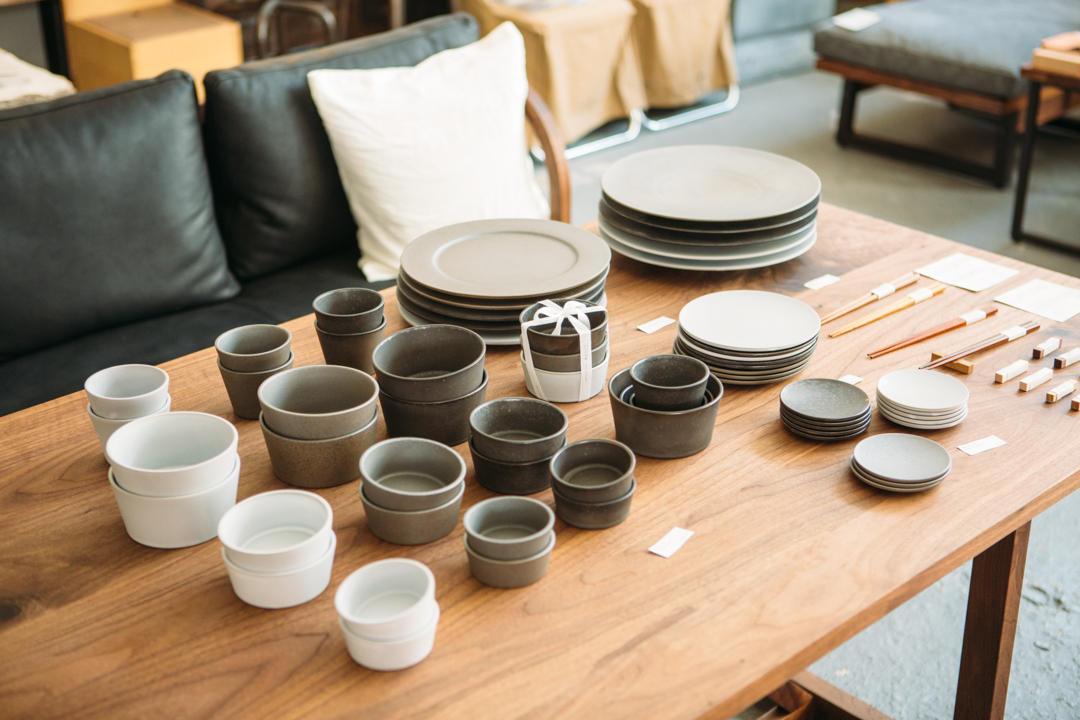 --How are your original products created?
I grew up in this neighborhood, so many of my friends' mothers and fathers are craftspeople. So just like I used to ask them, I now travel all of Japan asking craftspeople how they make their different products. If I describe what I want to make with sincere passion, I can count on almost any craftsperson to help me. They help me connect the dots to create my products, with advice like, "maybe you should do it this way," or, "my shop can't do that, so let me introduce you to somebody else." Having somebody create product I'm thinking of, introducing that product to customers, and having them buy the product and take it home with joy. Being able to carry out that process is truly a delight for me.
--What do you like about this area?
Ueno and Asakusa are both nearby, making it a neighborhood that thrives with art and culture. Music, the arts, Rakugo, the morning glory market, local festivals. This area is an enchanting coexistence of the old and new, where they can mix together in harmony. You can see so many different perspectives in that mix, which is something that I really love. Many people visit SyuRo from overseas, and go on to share information about our shop and the neighborhood with their friends back home. Doing so increases recognition of the neighborhood, and even serves as an opportunity for Japanese people to rediscover the appeal of the area.
In addition, everyone in our area, all the way to the Yanaka, Kuramae, Torigoe and Bakurocho neighborhoods, is on great terms with each other. That has led to many people coming and discovering that it's a great neighborhood, where you can find many fascinating buildings without paying high rent. It's also nice that it's an easy neighborhood to live and work according to your own values. We're also building connections with the people who originally lived in these neighborhoods. I hope that this movement can continue to not just bring more people to the area, but also attract more people of culture.