--Tell us why you happened to open your store at Kuramae.
(Takuma Hirose, owner of "Kakimori") I was born in Gunma prefecture as the son of a stationery store found by my grandfather. I used to deal with BtoB office supplies, but started to think what new approaches we can take for modern people and lifestyle in the long run. That is when I decided to open a store on my own. Back then Kuramae area was not the hip part within Taito ward, but at first sight I thought it will flourish even more in the future. That's why I came here.
When the store opened, the neighbors were delighted at the opening of a new store, on the other hand sometimes giving me worrying words that stationery retail store might not last in the area. We used to be a tenant at a different place within Kuramae which was smaller, and it also had a counter table which made the store look like a bar from the exterior. There were people who would come in asking for a menu (laughs) Fortunately the word spread from neighbors making Kakimori fans from other places, too.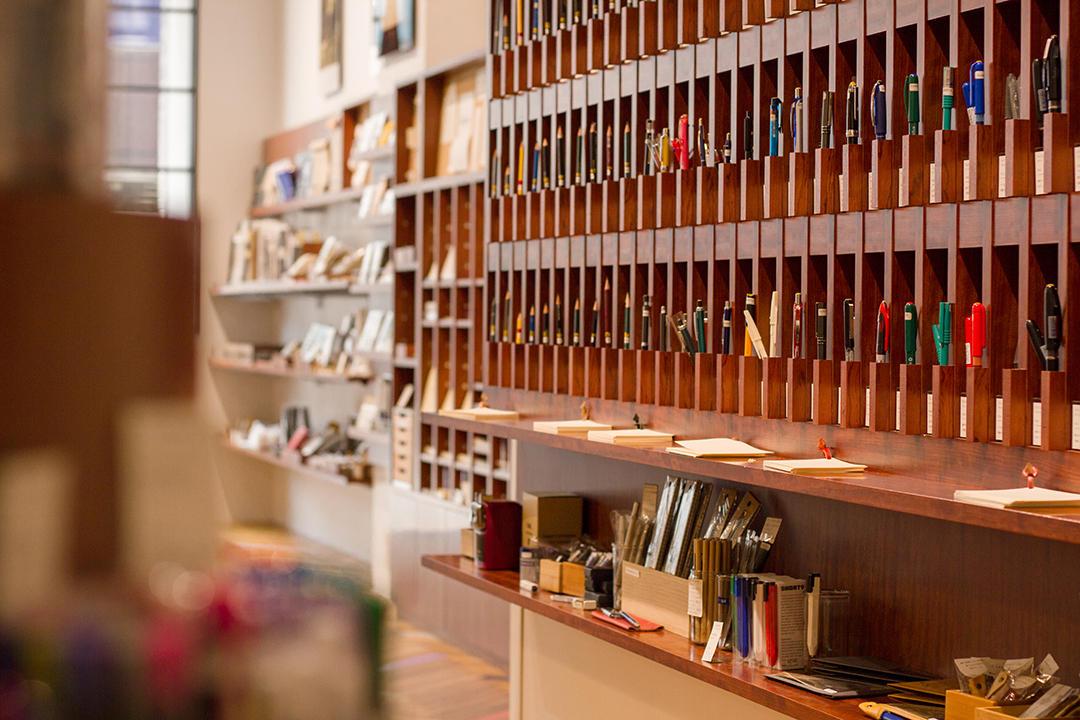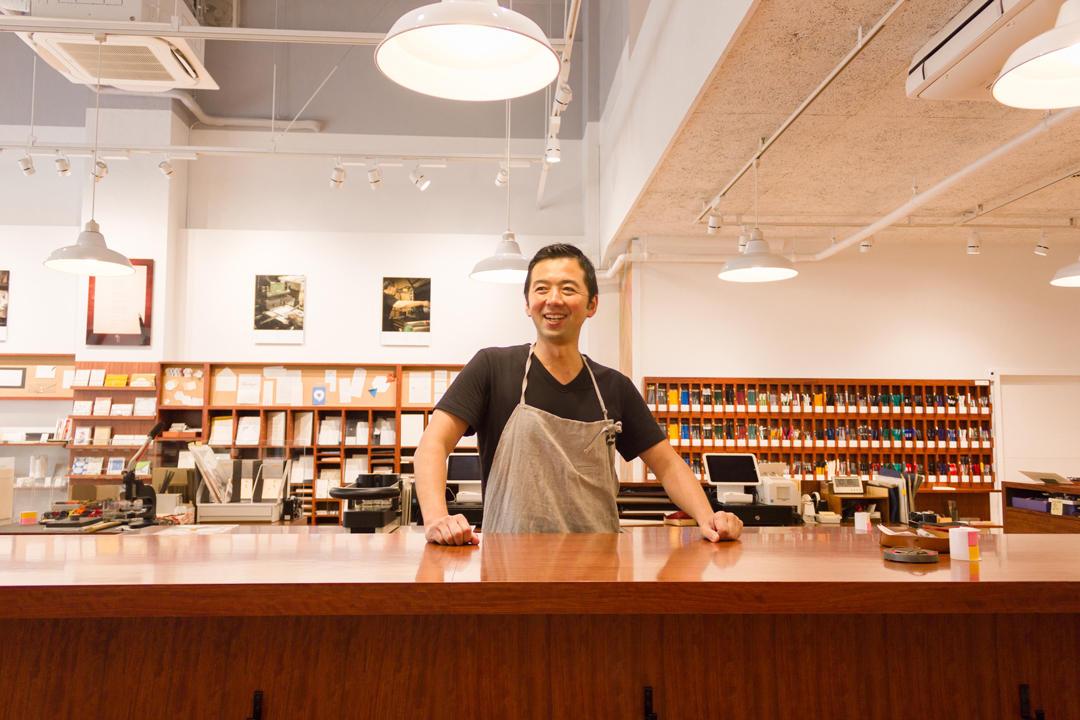 --What do you think makes this neighborhood unique?
Even within Taito ward, there are places like Ueno, Asakusa area where its very accessible and has large shopping malls. On the contrary, Okachimachi, Kuramae, Torigoe area where each shops have their own style and edge. I guess the coexistence of these contrasting features entertain visitors and travelers as well.
Kakimori is positioned in the quiet edge of Kuramae area, maybe that's why our customers love to come to our place. For most people, when they think of "Kamimori" they think of the Kuramae store, which reminds me of the importance of local characteristics.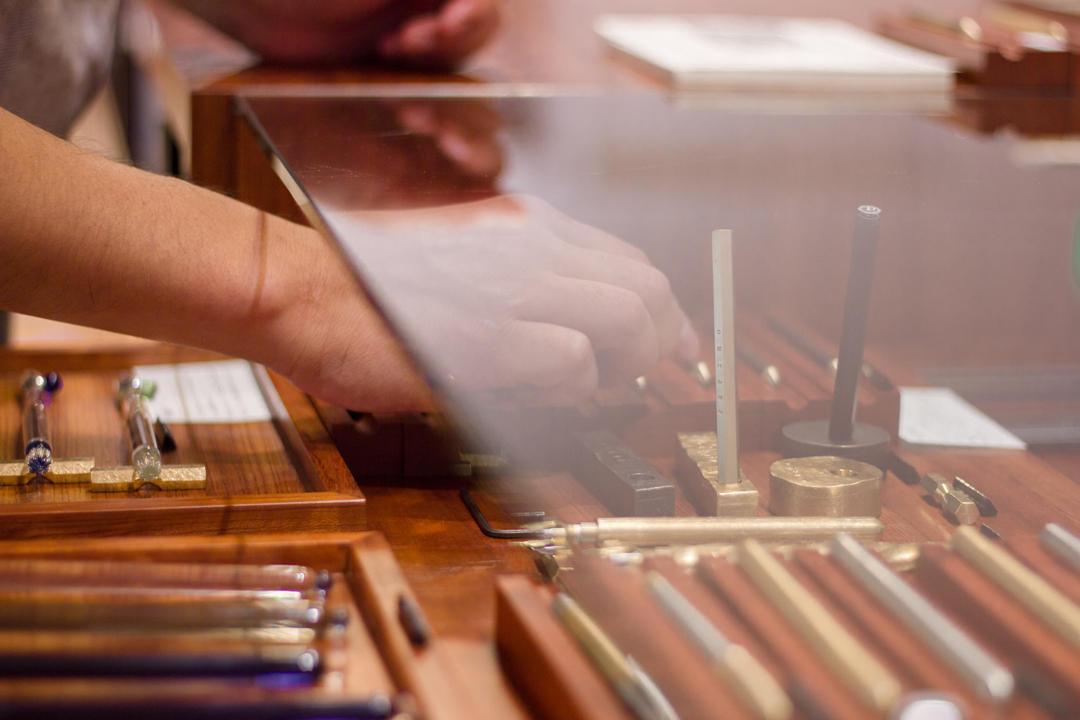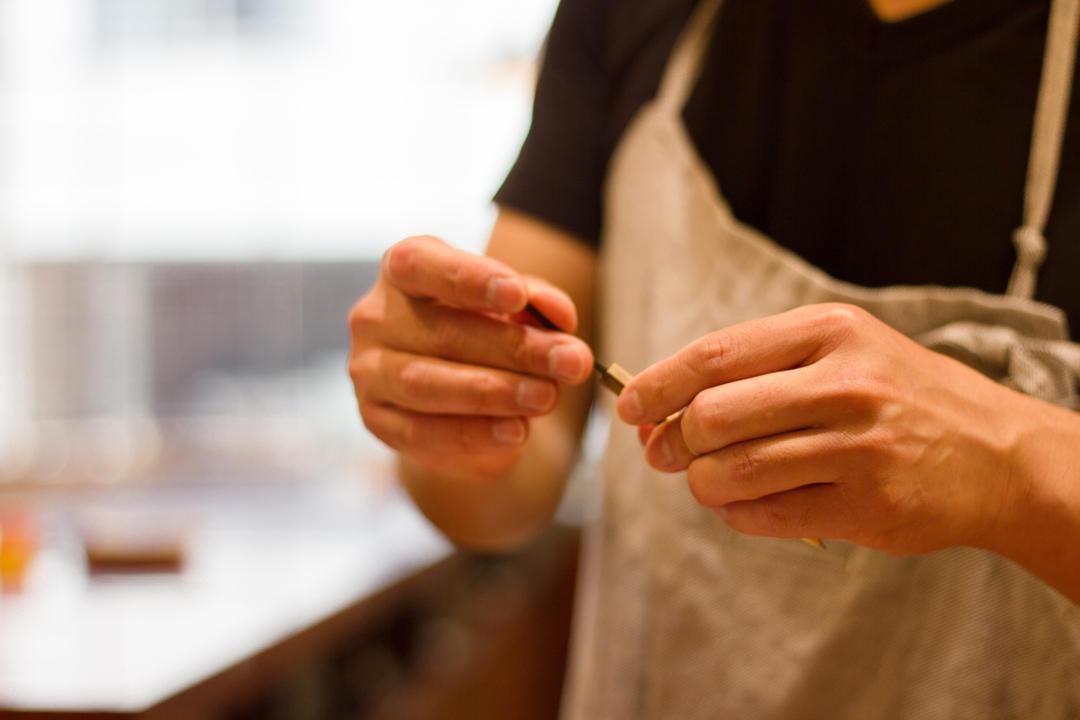 --On the store walls and website, you are introducing the craftsmen behind your products. Tell us more about it.
From the beginning, it was an important mission for us to leave a legacy behind for the craftsmen in shitamachi (old downtown). This area (around Kakimori Kuramae) is the core for stationery craftsmen in Tokyo. But just giving them more orders will not change the aging and resource-lacking industry. I feel the presence of craftsmen is precious, and thanks to those people we have come to be known as the area of craftsmanship. So I am trying to tell about their stories through Kakimori, wishing it will create a positive future for them.
Old craftsmen are usually "behind the scene", so at first they hesitated to have their names credited or have their portraits pictured, but things are changing. Now, most of them are happy to witness their products taken by customers at our store.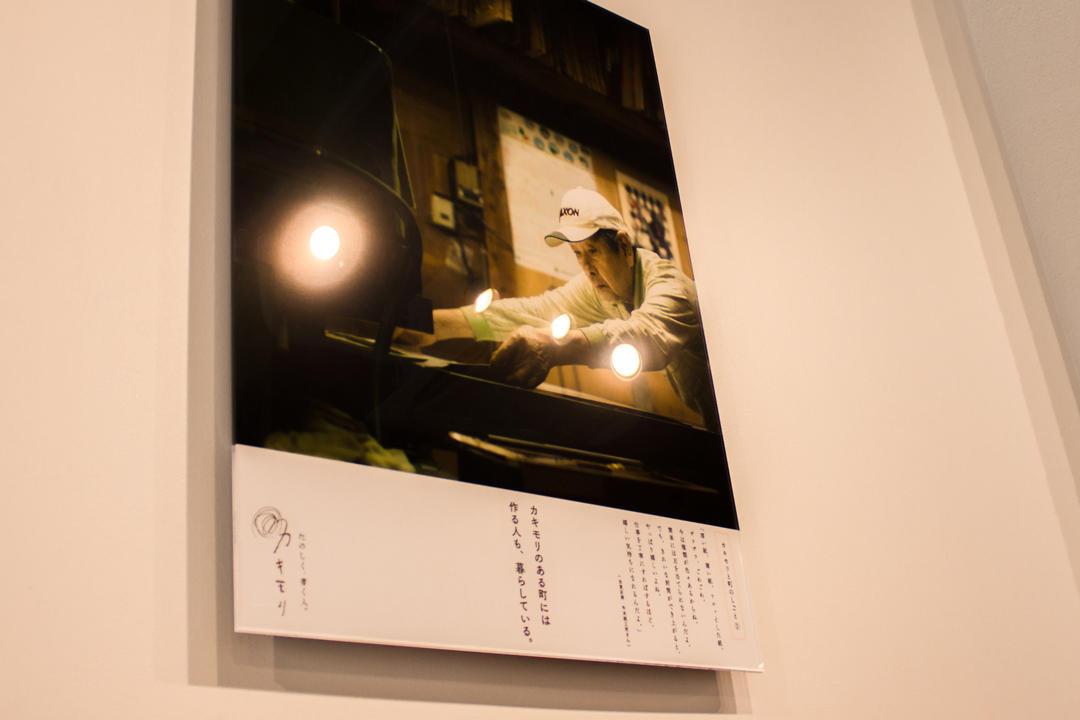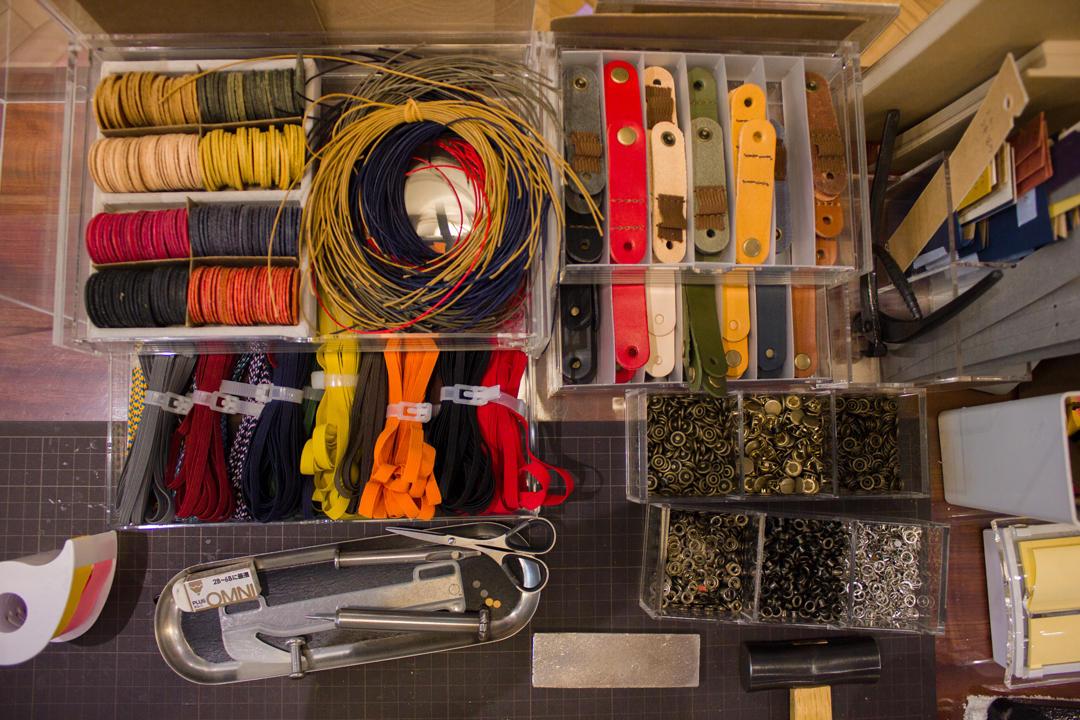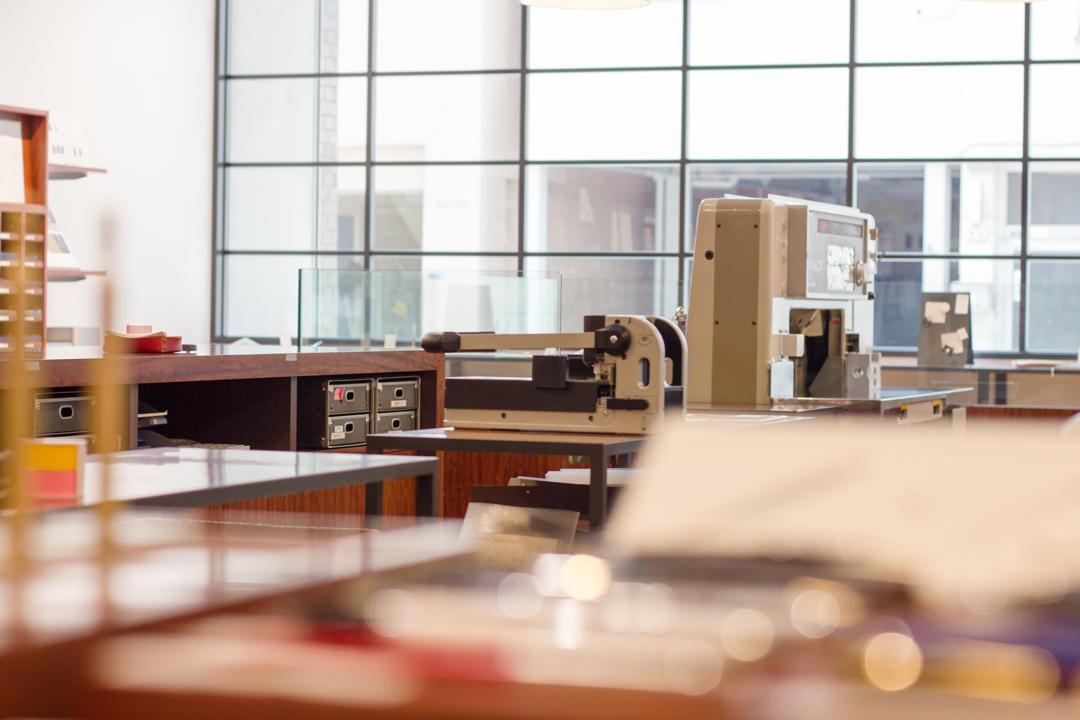 --Besides "Kakimori Kuramae", you also have "inkstand by kakimori", a store for custom order ink.
Kakimori is basically a stationery store, but you could also custom order notepads, pen, and other stationery goods. We have two stores featuring different products with a common concept; To communicate the art and experience of writing.
Our staff would love to tell customers the fascinating writing experience and help out, because there are numerous reasons to make your own custom stationery; the texture of the paper, the visual features, or simply the feeling you get from writing. This is why we have a counter table placed at the center of the store. Of course you could test our products there, too. We want to share the process of creating through communication, and our store is the right place to experience this.