----Tell us about your history and why you came to Ueno.
(Wakana Yamazaki, 4th generation of "Iseoto") Iseoto has been opening its doors for over 180 years, since the end of Edo period at Nihombashi area. We are hanging "shokoku katsuobushi banzuke-hyo" (National bonito flakes table of ranking) from 1822, and it shows that back in those days katsuo (bonitos) were often caught around Tokyo bayside.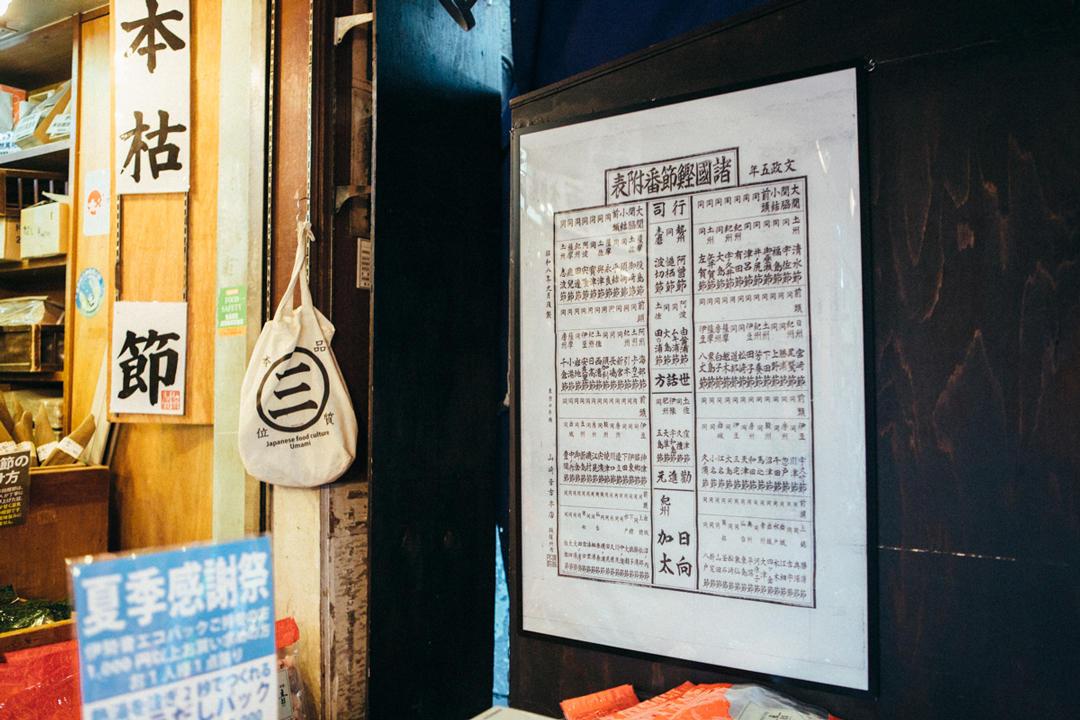 When the Ueno underpass was built in 1946, we opened our second store here at Ueno Ameyoko. The store has unchanged ever since. I remember there were scary craftsmen in their eighties who had worked at Iseoto for nearly 70 years.
I joined the family business 3 years ago. Foreign visitors increased, who would imitate bonito shaving actions while walking in front of us. It's a good thing people outside Japan is recognizing what bonito flakes are, and they know it's good for your health. Number of repeating customers from overseas are rising too, so we decided to write display cards in English.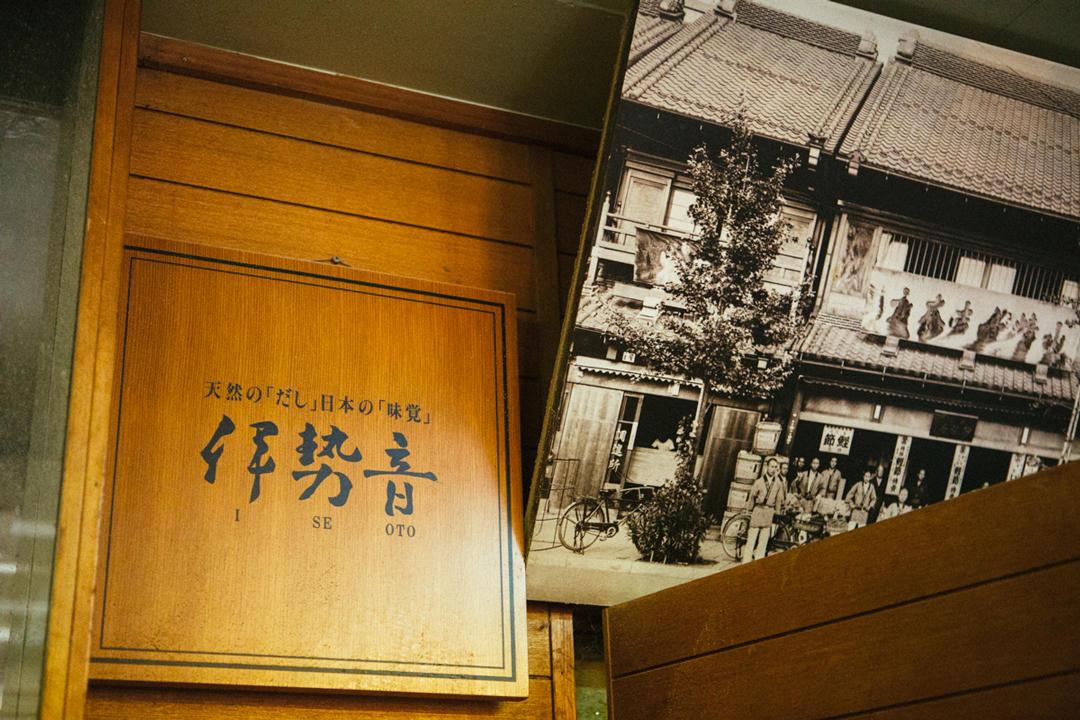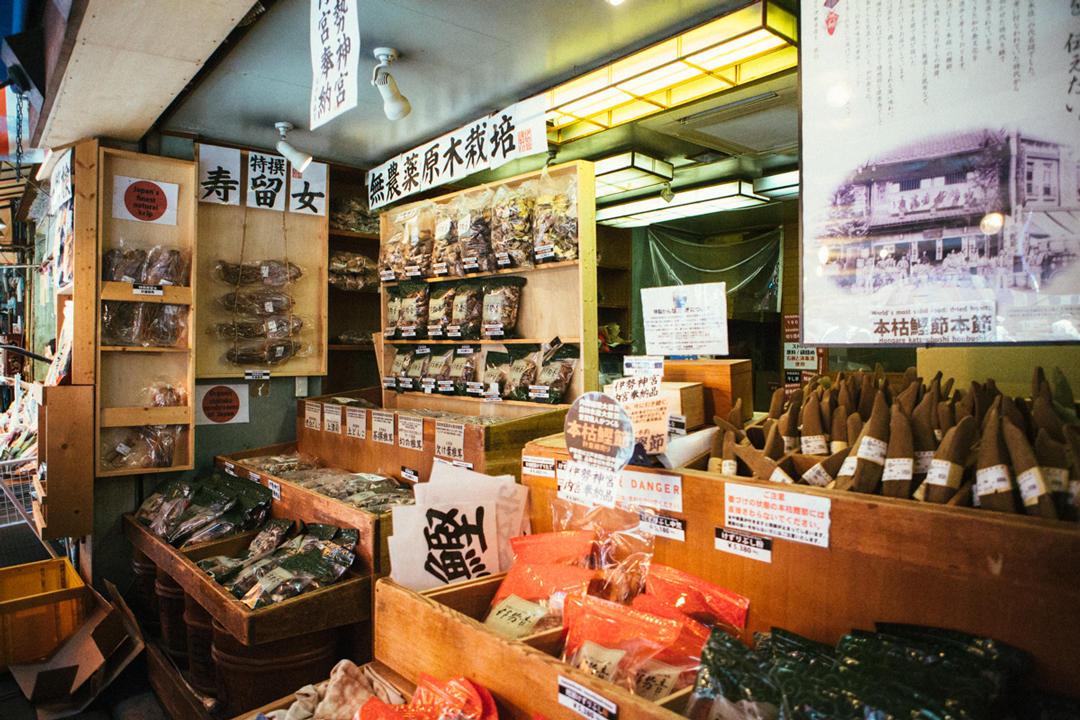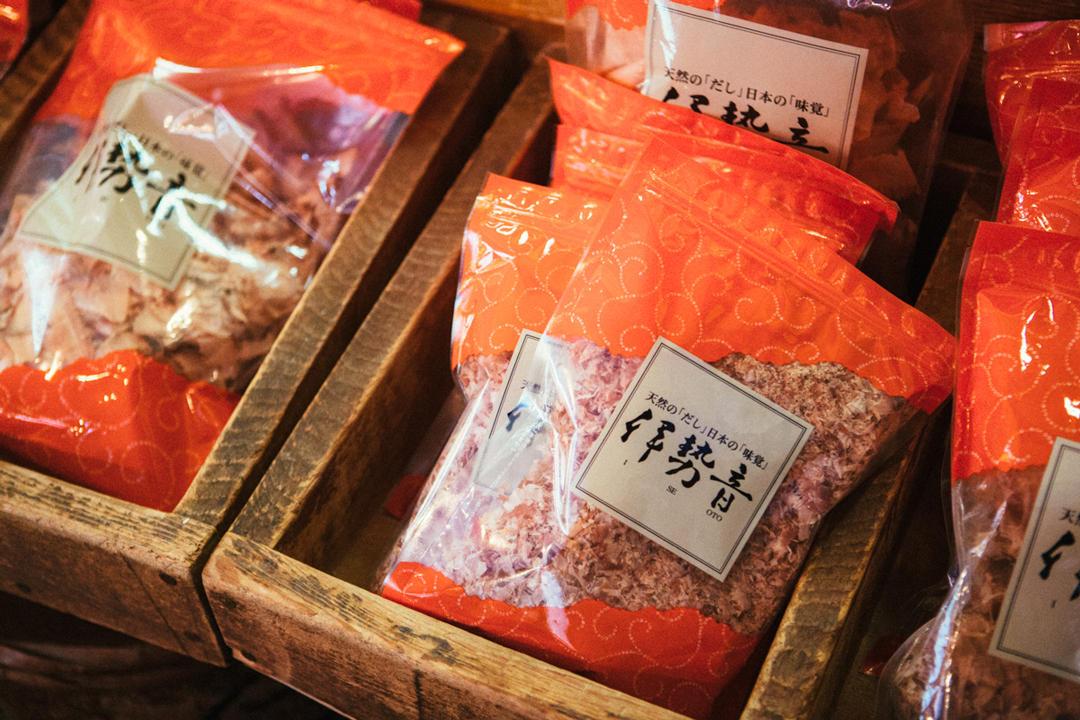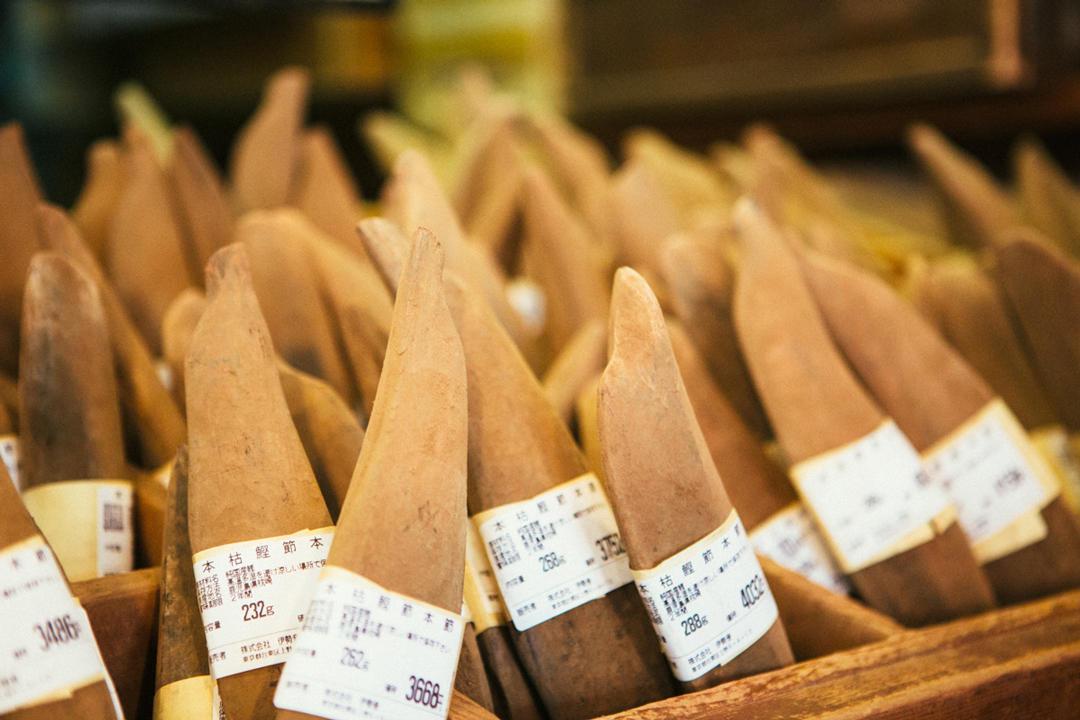 --How do you feel about this neighborhood?
Everyone is friendly! I am rather a new person in the neighborhood, but the old residents are so nice to me like we have been connected for a long time. I love the comfortable relaxing atmosphere flowing in every people I meet.
When you walk towards Ueno station from Ameyoko, you can see Tokyo Skytree. I get excited when I see that landscape. It's a very nice place just for strolling around.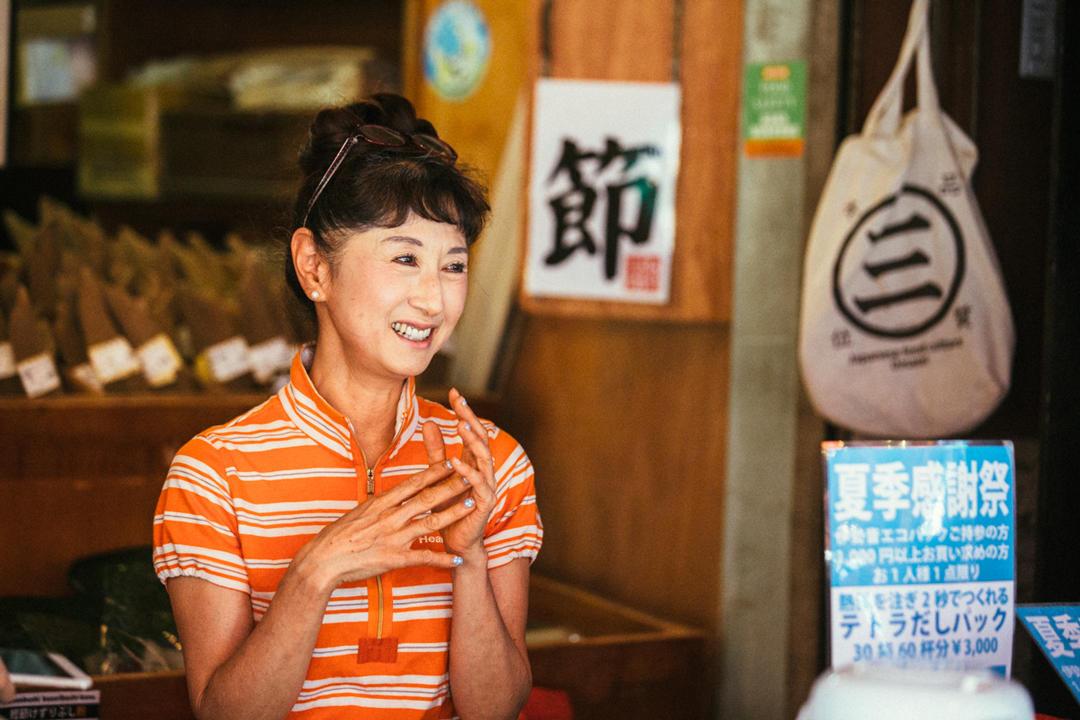 --Iseoto's bes tselling "Hongare Katsuobushi (super dried bonito flakes)" does not harden, but kept soft when frozen. This usually does not happen to katsuobushi, why is this?
Normal manufactured katsubushi is dried once through electricity, which leaves a certain amount of moisture. This is why it absorbs the odor of refrigerator and does not taste sharp. On the other hand, "Hongare" is naturally dried for at least 6 months, putting on mould 4 times. Our "Hongare" is even more special; we naturally dry bonitos for a year, putting on mould 7 times. By doing this it is perfectly dehydrated, thus it keeps soft texture in the freezer without losing freshness.
Most factories used to make katsuobushi like this, but it takes time and cost which led them to make katsuobushi as if they were "manufactured products"; they have priority in time and speed. Our katsuobushi is handmade from the beginning, from shaving, drying, to packaging. Of course it takes time and effort, very hard work indeed.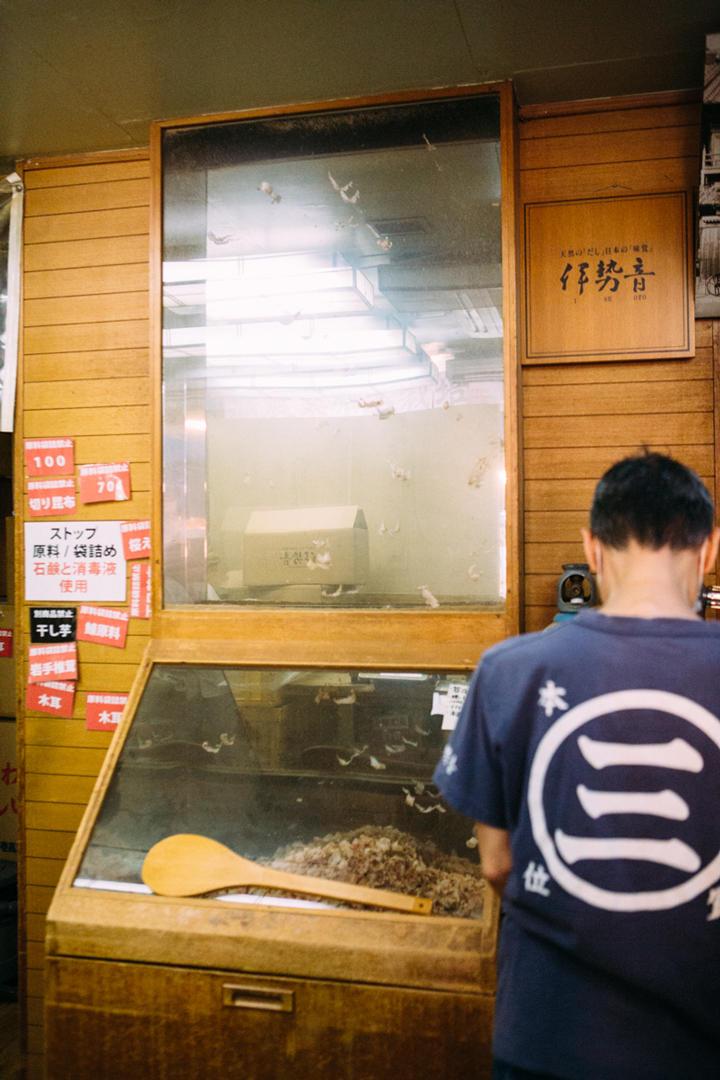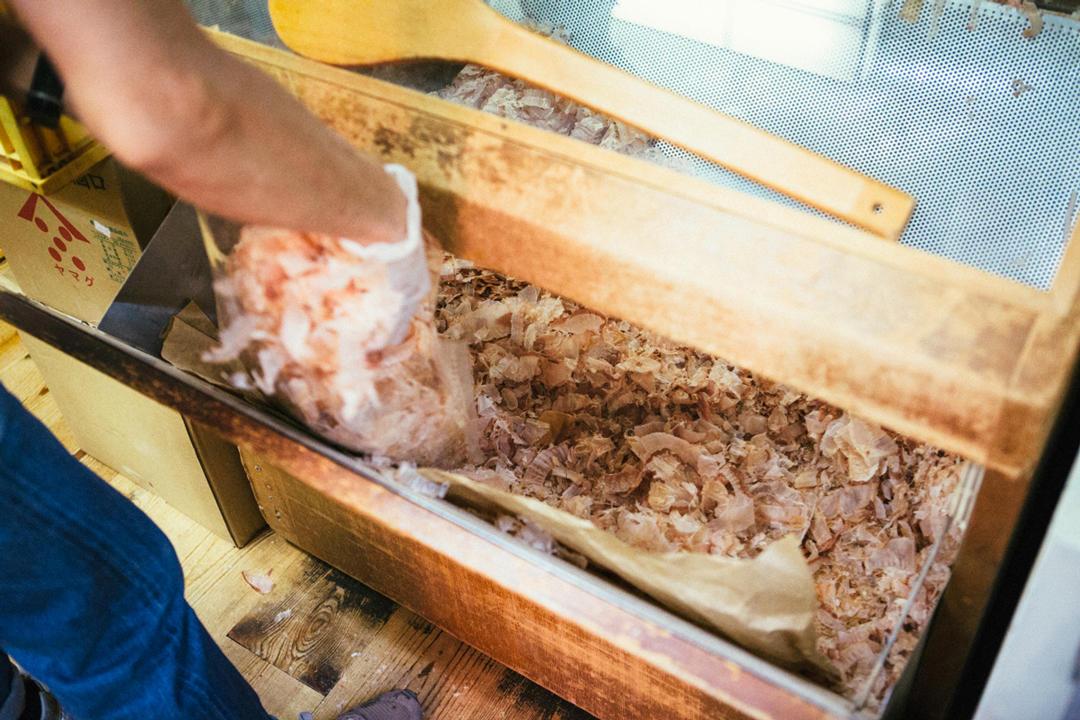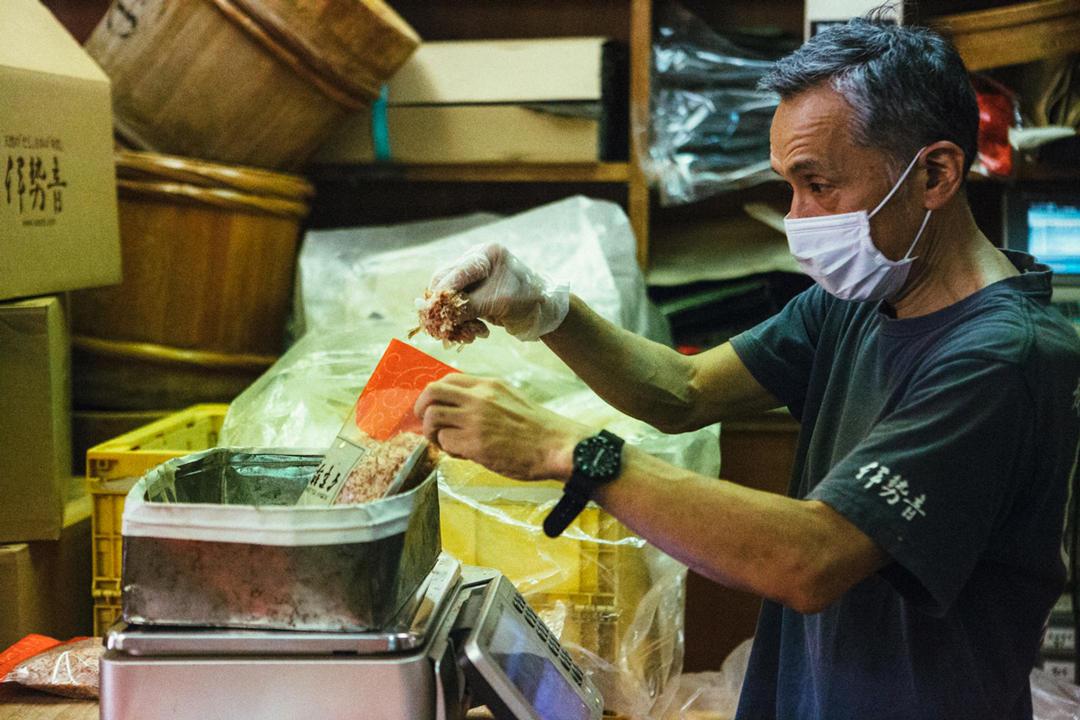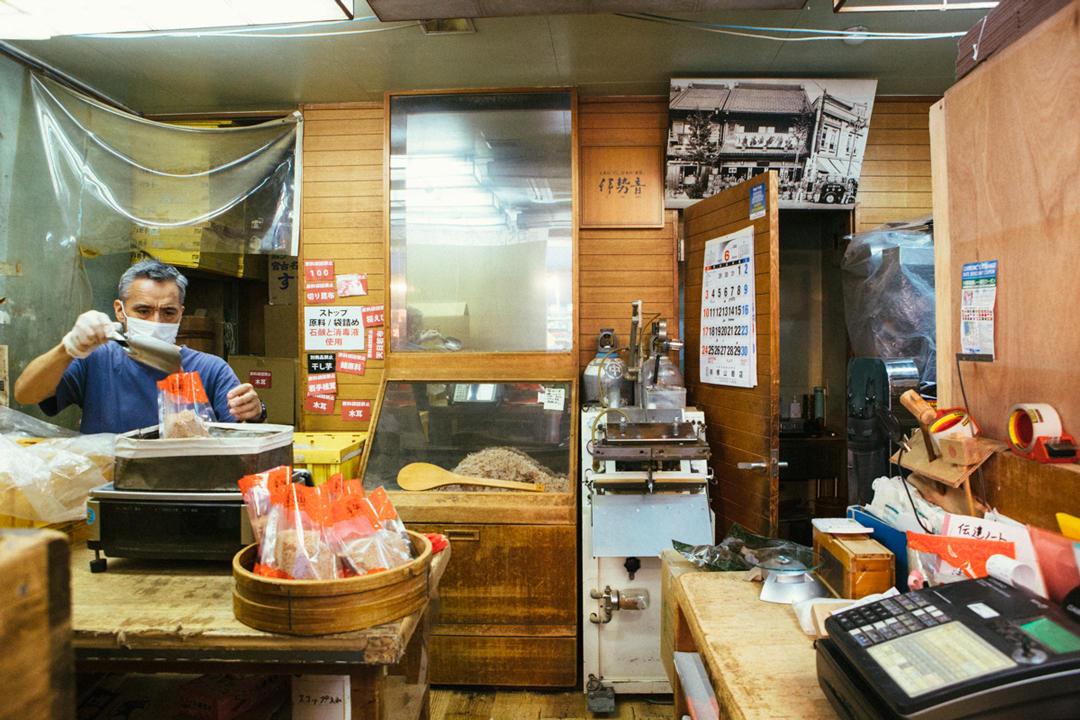 --Why do you take so much effort in your katsuobushi making?
Our first store in Nihombashi is closed for the area's redevelopment, but we still take orders everyday from prestigious Nihonmashi cuisines and regular customers who has came to Iseoto for 3 or 4 generations. We have to keep up our quality for these people, who know deeply of our traditions.
Some of them, usually elderly people, come from very far places riding the train, or come to rainy Ameyoko only for our katsuobushi. There's a customer who uses the shaving knife her grandmother bought from our store in 1920s! They cherish good things that lasts for long time, I think this is why they believe in our products and motivates our business.
It's a tough one, honestly. That is why we are even more encouraged by our customers' voice "It has to be Iseoto!"