--Mr. Kimura you were born and raised in Yushima, meaning you've been here for quite a while?
(Takeshi Kimura, Head of Kimura Glass): It's a strange thing, even though I've been here since forever I hardly know anything about this area. When you think about this city, the image of "shitamachi" (old Edo downtown) comes to mind right? Unlike the Kuramae area, which is becoming quite a happening place, there's not much of that here, in comparison it's like the countryside.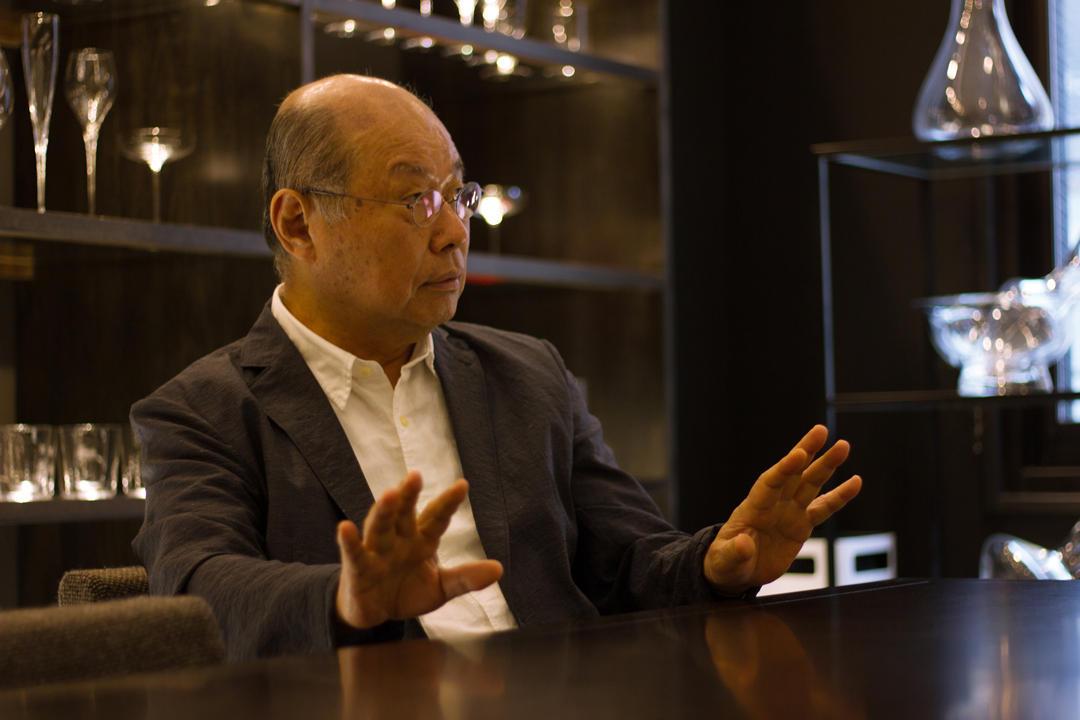 --Tell us how you took on your family business, and how the glassware industry changed through the past years.
From birth I was raised in an environment where I was surrounded by glassware, so I've never really considered any other road, I naturally took on the family business. When I was young I was so pleased to have my own designs being sold, and till today I enjoy it so much that sometimes I wonder whether it's even okay to be having so much fun doing this day in day out.
When I entered this world 50 years ago, there were about 50 or so small to mid-sized glass factories in Tokyo alone, but from that point on it steadily began to decrease. Now in Japan, it has dropped to the point where there's not even 10 companies in the entire country. About 30-40 years earlier, they began making wine glasses using machines, and other wholesalers in the industry were told that more costly handmade glasses wouldn't sell and many began to give up.
Yes, of course, machine-made glassware is cheaper and sell well, and at the time craftsmen were asked "Why bother with handmade?" But I knew that handmade glasses have a completely different feeling to those that are machine-made, and both back then and now, professionals who work around food; restaurant chefs; sommeliers, they respond to Kimura Glass' products. We've made it this far all thanks to the support of these people.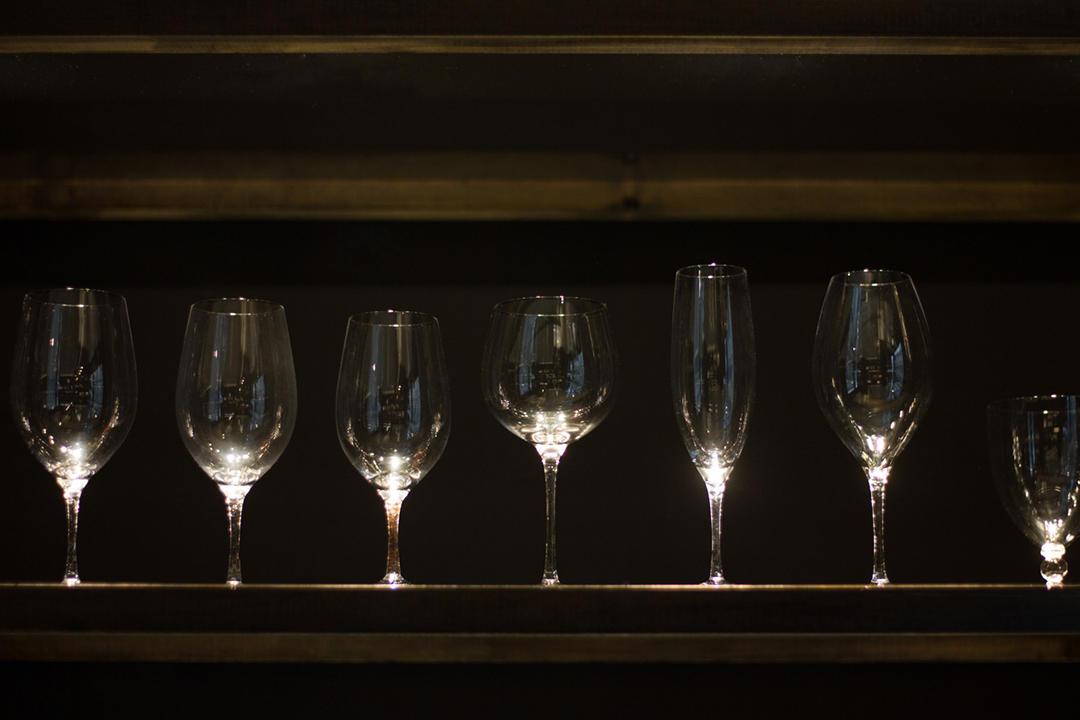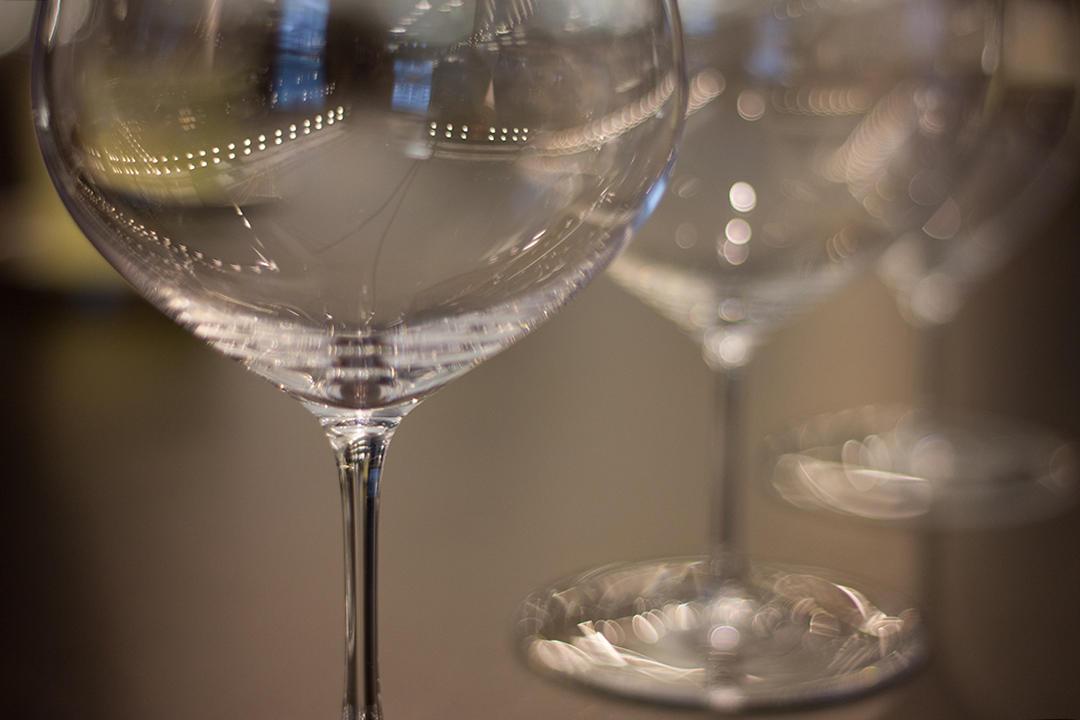 --What exactly are the differences in the feeling between machine-made and handmade glasses?
Rather than specific differences, it's a certain feeling, a particular comfort that you get the moment you see it; when you put it down; when you hold it. There are many people who cannot sense these particularities, but there are also definitely people who purchase from us because they know "Wow, this is completely different". It is not a matter of cost, our orders all consist of people who search for a genuine feeling in the product.
Our sales are made up of customers who like that kind of thinness, that lightness. The majority of people don't care, but a proportion of customers do respond, and that makes me very happy. It's nothing to do with logic, it's hard to explain, you just get hooked and know "This is good". I think it's a particular atmosphere, it's a group of people who share the same frequency.
Sometimes when people go to bars that use our glasses, they notice the difference after a while. There are people who notice and think "This is from that glass factory!" the moment they take our glass in their hand.
--"Frequency," that word is very fitting. We wonder, do most people respond thinking right away "This is so light! This is glass, not plastic? It's so thin, it's terrifying," and only a small percent of people truly agree "This is delicate, this is good"?
That's true, probably less than 10% of people really understand. Probably only a tiny percent truly understand instinctually.
Very recently we hired a new employee, and the deciding factor to hire her was that, by coincidence, we liked the same restaurant. I feel it is very important that you are on the same frequency as those you work with. They are here to do very important work for me, and in that's that case I'd be happy if we were also in sync instinctually as well.
If we were to open a new store, rather than choosing a large street that many people pass through, I would choose a back street. It makes me very happy that people who really love our product would seek out our store and come on foot.