--Inside Taito Ward, your company produced "Guesthouse toco." in Iriya and "Nui. HOSTEL & BAR LOUNGE" in Kuramae. What were your impressions of Kuramae when Nui. opened in the area and your impressions of the area today?
(Takahiro Honma, CEO of Backpackers' Japan, operating company of Nui.) Nui. is a place that was created by renovating the former warehouse of a toy company. The elevator customers use to go up to the guest rooms was originally for business use, and the vestiges of its past also remain in the guest room windows. When we began Nui., there was almost no pedestrian traffic, and there were many guests who could not believe it was right next to Asakusa. As there were many leather and metalworking artisans in Kuramae, many of them are regulars who come to Nui. I have also asked some of them to work on the design of Nui. Yuto Yamazaki of ALLOY is one of those people.
I think it is truly unique to have many artisans and designers involved in manufacturing gathered in one neighborhood. These creators are all independent. It is interesting and pleasant to talk to them because they are dedicated and dignified. I commute to work passing such people on my bike and say hi (laughs).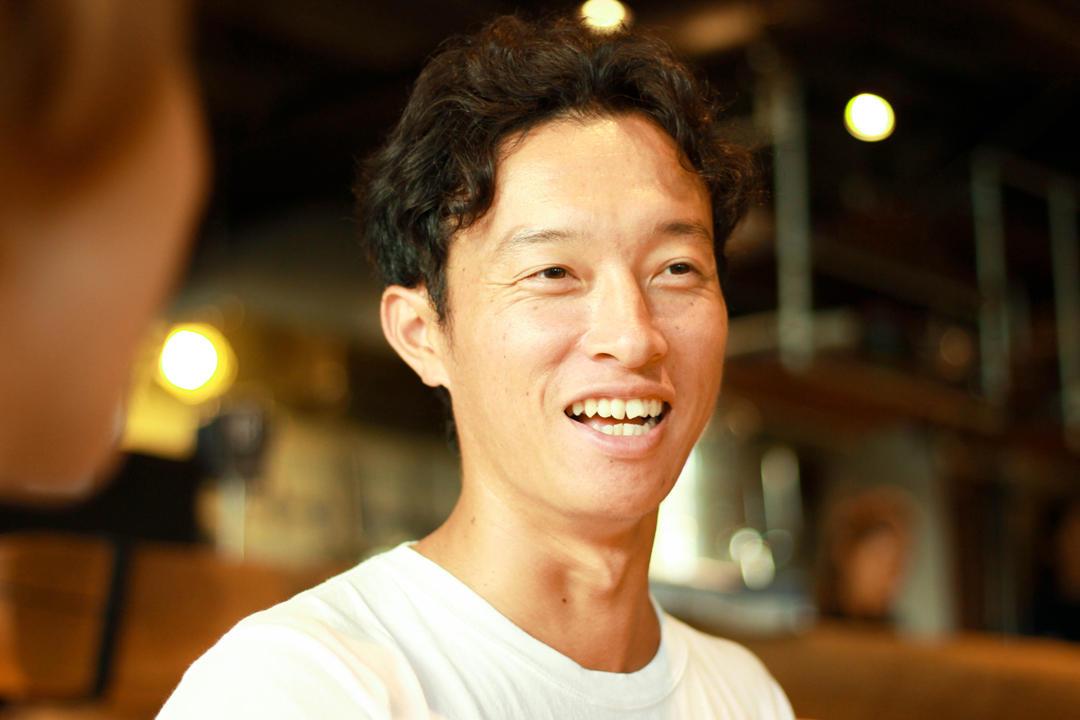 --The place you've created reminds of a lounge space where people always gather. But you did not set out to create a "lounge" from the beginning, did you?
The company's concept of a "place where people can gather across various borderlines" first brought up when I first started the company, originally only applied to hostel guests. The bar inside toco. was actually created in 2010 after the carpenters overthrew our opposition. This resulted in the creation of a space where local residents and hostel guests could mingle, unexpectedly producing a good scene. Thanks to the staff members who enthusiastically worked on its operation, now Nui. and all of the other locations we operate have lounges where local residents and hostel guests mingle.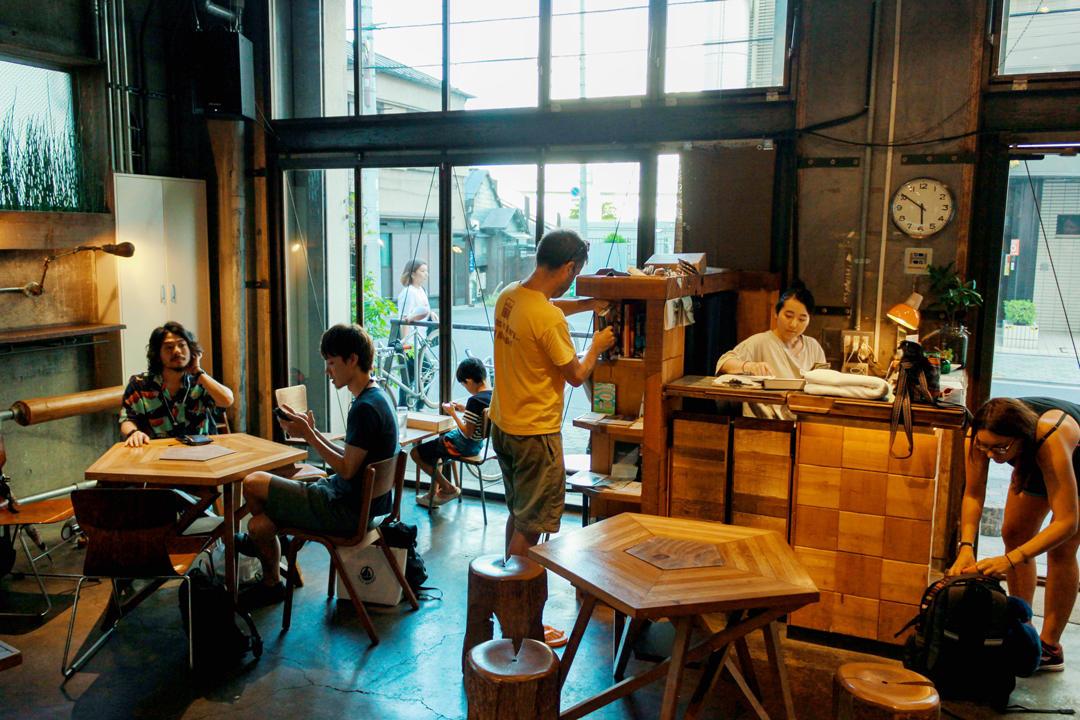 However, it's not the case that just by creating a lounge, people would mingle there. In addition to the design and layout, the atmosphere of the staff and visitors can change everything. Creating a space in which people with various different backgrounds gather everyday is difficult in that it involves trying to controlling the phenomena of life, but it is also very dynamic. We work hard everyday, believing that we can still do a lot more.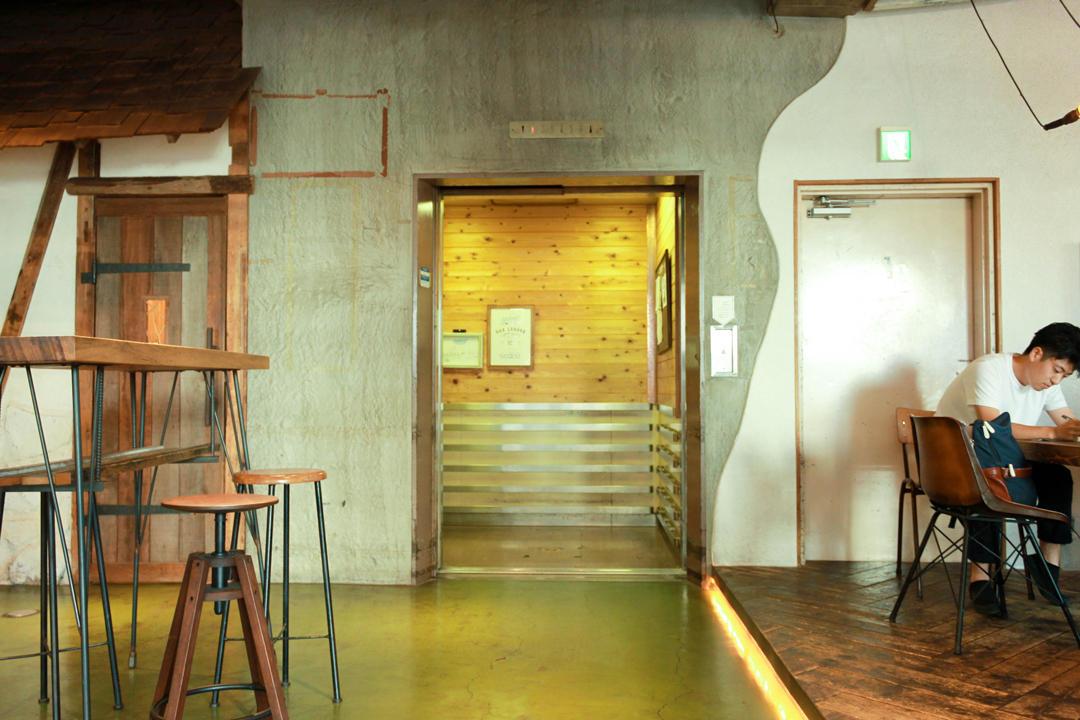 --By definition, "hostel" means an accommodation facility with shared rooms. Besides this, what are the other differences compared with hotels?
Based on our own perception, it's no longer a question of what to call it but rather a question of what people are going to expect? There are many hotels that are cheap and clean where you can receive reliable service. But more than this, at hostels with many backpackers and lounges where locals and people from outside gather, there is a little more excitement than just simply staying somewhere. Maybe you'll make new friends or something wonderful may happen by chance. I believe that this is because the people who travel from many different countries naturally create a bright, exciting feeling and a diverse atmosphere.
More than just an accommodation facility, we work to create a gathering place where people can feel an appeal. The accommodation function is just a means to creating this. A space that is a blank canvas for "something to happen" has the potential to create experiences that take us outside the everyday. I think such places are needed in all neighborhoods.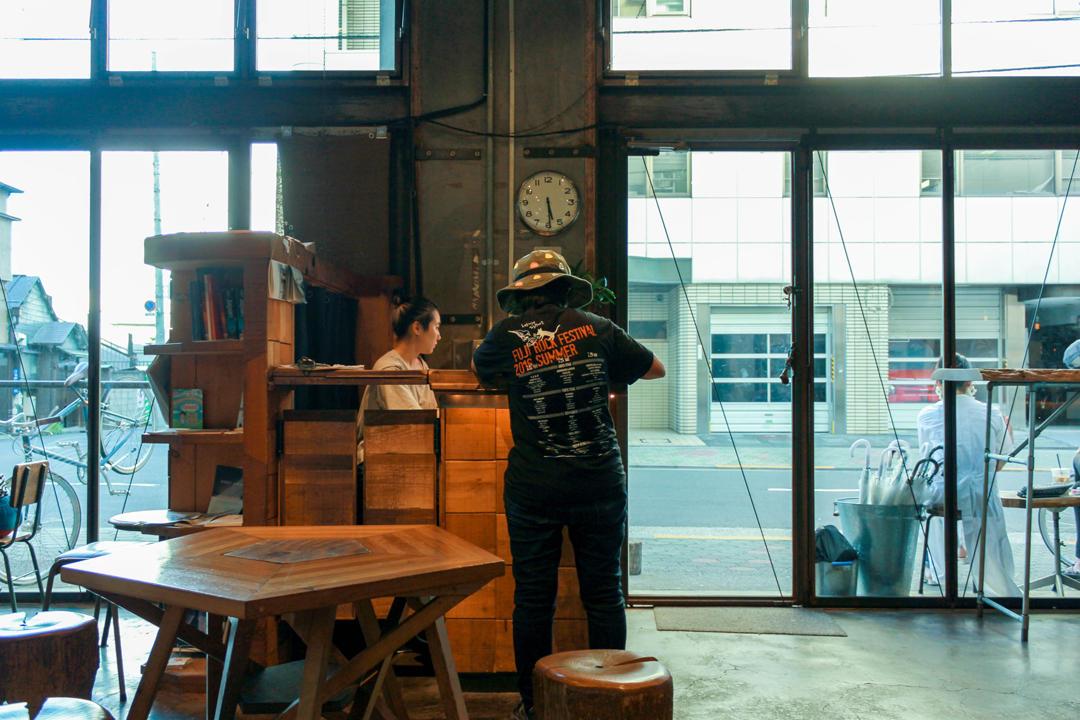 --The slight differences in elevation and the sofas in the Nui. lounge do not all have their use defined, but are rather a blank canvas for people to make use of them and make connections, and provide hints for visitors to leisurely enjoy their time.
We will be happy if people's perspectives open up and the way in which they interact and spending time with others change. I think it's good if they make discoveries in areas that go beyond the boundaries of their daily lives, for example think "It's fun to talk to travelers" and "I can get my meaning across to a surprising degree with just a smattering of English."
In addition, I hope that they discover moments of pure happiness in talking to people. It's fine to say "Those clothes are nice!" to people whose clothes look good, or to say out loud, "This music is great" if some good music is being played. We want to have a place naturally enveloped in an atmosphere where people's walls come down and you instinctually share what you think is good.
--It seems the generous-hearted atmosphere of Taito Ward also provides an opportunity to support this.
Taito Ward is a place that incorporates both the downtown and the big city, so my understanding of this place is that it is a cultural sphere that widely accepts various things. The area is welcoming enough to people coming from outside, while at the same time has a sense of the local. We find this so interesting that we want to continue staying in this place.
We also want to welcome local older women and children to Nui. and toco too. We hope they will experience the place and feel that it is interesting, have a sense of excitement in connecting with something outside their daily lives, and make their own discoveries.