News
Awarded the "Loved by Guests Award" by Hotels.com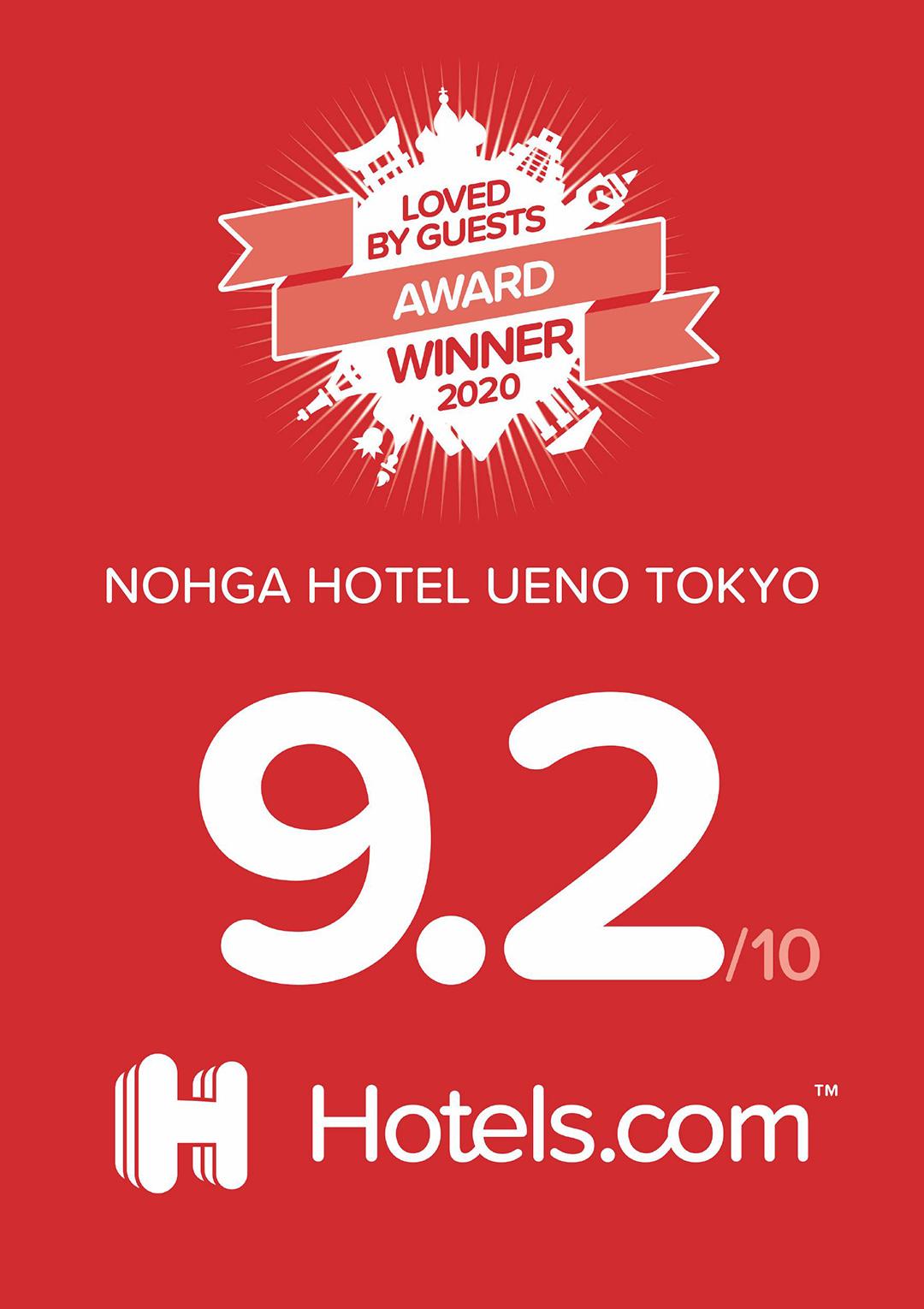 We were awarded the "Loved by Guests Award 2019" by major hotel booking website Hotels.com on 2 March 2020. This award acknowledges NOHGA HOTEL UENO TOKYO as winner of the highest guest experience ratings.

We thank our esteemed guests for chosing NOHGA HOTEL UENO TOKYO among all the hotels available and especially those guests who contributed their valuable time to evaluate our services as exceptional.

We will continue to strive to provide our guests with "a wonderful experience that is deeply connected to the area".
Back to Top